Your apartment needs to be protected from illegal people and activities. What is your solution? It is beyond equipping yourself with a system Smart camera monitoring then the mounting Smart door lock for apartments of course. Let's see ...
List of Information Introduction, Evaluation of Top 5 Smart Door Locks for The Hottest Apartment Today
To increase the protection as much as possible, consider replacing your traditional mechanical lock !!!. These are five of the most impressive courses we have found. When assessing the security of your apartment, there are a few things to consider, but your front door should be your first focus.
Nearly two-thirds of hacks involve breaking the front door, in which if the door lock is not of good reliability, criminals can use strong force to enter the door to break or open it very easily. Among all the smart home devices out there, smart locks are always one of the best ways to solve problems when encountering daily troubles.
Forgot your key? No problem!. Need to unlock the door for friends or delivery services? Easy as pie! Forgot the door lock before going to bed? Do not worry! Smart door lock for apartments not only helps you save time but also forget the problems.
With smart door locks for apartments, you can manage all that on the phone app easily, giving you safety, convenience, automation and peace of mind. But smart lock Which apartment is right for your family?
Overall: August Smart Lock Pro Door Lock
The smart home door lock set for this apartment is worth $279 including an extended August Smart Lock Pro version, Connect Wi-Fi module and Door Sense opening and closing sensor. This August Smart Lock Pro smart lock supports the Z-Wave wireless protocol (excluding smart hubs) that works perfectly with Apple HomeKit.
With the Wi-Fi module set up, the smart door lock will be compatible with virtual assistants like Amazon Alexa and Google Assistant, as well as remote access to lock and unlock when you're not at home. August Smart Lock Pro is a reliable, easy to install smart lock. deserve to be in the top of products voted by consumers of CNET.
About the price: Lockitron Bolt Door Lock
A smart door lock for other apartments at a more affordable price, replacing your current traditional lock, Lockitron Bolt uses advanced Bluetooth technology to save energy and automatically unlock the apartment door. your.
Lockitron technology also allows you to unlock the door using the apartment password entry keys. With the included app, you can easily share access to your apartment with family and friends without risking to unlock the door or put the key under the door mat. The app will also notify you when your apartment door has been unlocked.
About design: Yale's SL Touchscreen Deadbolt Door Lock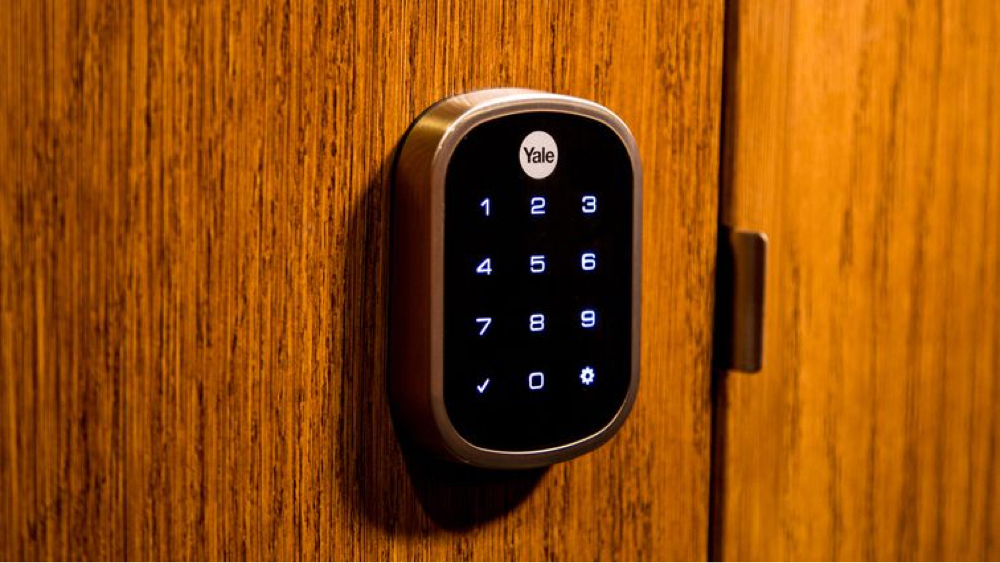 Yale Assure Lock SL is Yale's latest apartment door lock which is equipped with Yale's latest touch screen and also has the best design we see from famous lock manufacturers. With $169, you will get an intelligent door lock with attractive touch screen.
Add a central control module $50 and Assure Lock SL become an integrated part of your smart home. The stylish design, low profile and reliable Yale hardware make this lock a solid choice for smart home security.
Back to top: Schlage Encode Door Lock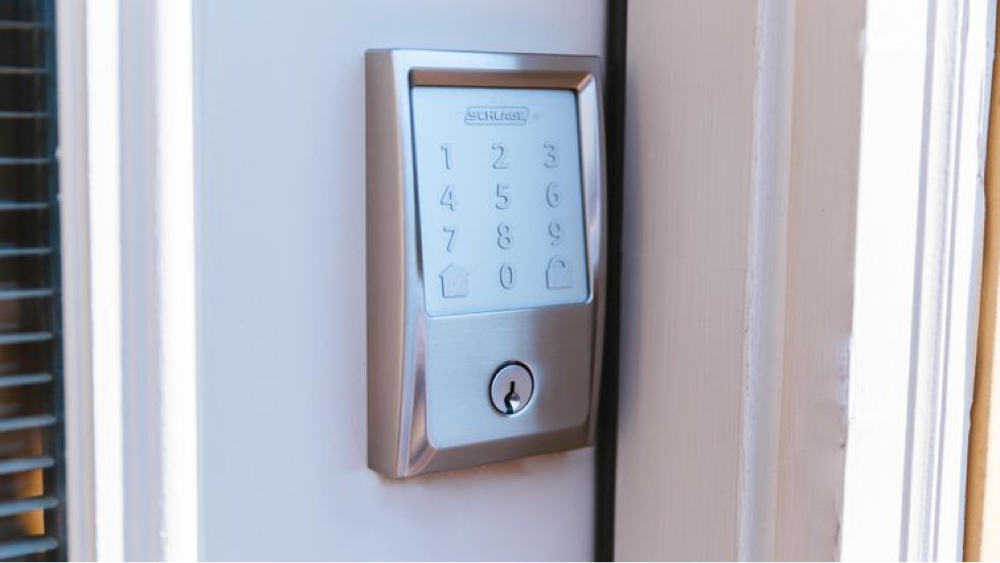 Schlage Encode is a perfect choice for minimalism, "less is more". You will not get HomeKit compatibility and are limited to 100 user codes. However, trust me, you will definitely love this smart lock because you will not need Z-wave devices or Zigbee centers or Wi-Fi modules to connect this door lock to the house. your smart home.
It includes built-in Wi-Fi and works with Amazon Alexa and Google Assistant with simple accounts linked through its apps. The smart door lock for this apartment is also compatible with Amazon Key for home delivery services. Sleek keyboard design is suitable for all modern or traditional style apartments.
Regarding security: Xiaomi Mijia Smart Door Lock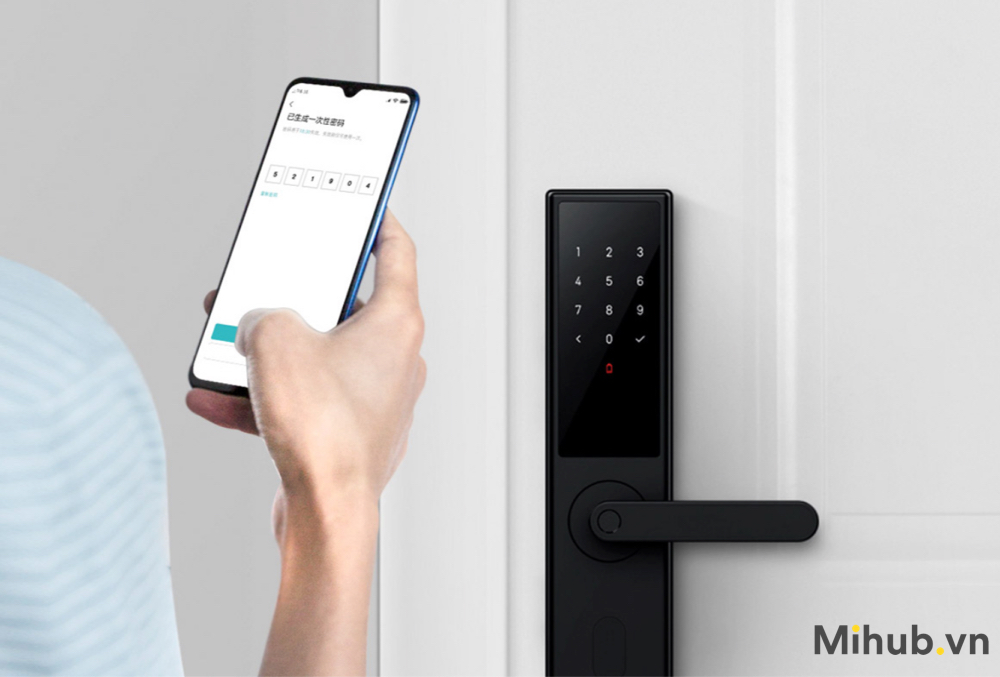 One of the reasons why Xiaomi Mijia Smart Door Lock Not only is the Xiaomi brand famous for its quality products, but also because of its very competitive price - Compared to current models on the market, usually only comes with a locking core. Class B, and does not provide links with smart home appliances.
To give customers the best experience with different situations that can occur in everyday life, Xiaomi Mijia Smart Door Lock offers a very flexible unlocking methods to choose from: Direct fingerprint unlocking, password unlocking, Bluetooth unlocking on smartphones, unlocking by Xiaomi phones via NFC communication.
Conclusion On The List Of Smart Door Locks For The Apartment Above
Mihub made a quick point Top smart door lock for apartments. A quality door lock is one of the best ways to protect your apartment, but it is also important that the door is made of solid wood or metal and the door frame is in good condition. The door must have a wide-angle peephole, and the area in front of your apartment door will be well lit if it's outdoors.
To further secure your apartment, consider a suite of wireless security systems Mihome smart home. They are affordable, easy to install and can reduce the chance that your apartment will be hacked up to 300 percent. Also, when you move into a new apartment, you can take your wireless security with you. Take the steps to get a secure door lock for your apartment.
Things to Remember When Choosing to Buy Smart Door Lock For Apartments
Smart door lock for apartments today is very convenient, but always remember this is just a security device. It is important to strictly implement and adhere to security features. Use your PIN carefully and make sure you only provide access codes that unlock the door to people you trust. Activating the auto-lockout feature is also a good idea, the door will lock after you if you forget.
If your smart home is based on Wi-Fi voice assistant, Mihub recommend using a door lock that works with a fixed Wi-Fi network. Please review the battery status and mechanical part periodically, to always ensure the lock is in the best protection state.
No matter which type of smart door lock you choose for an apartment, remember that it's a good idea to include a smart door lock in part of your smart home ecosystem. With these tips and smart door locks that will work best on your door, managing access for family members, roommates, service providers and guests is easy.
See more information about the article product reviews other:
Xiaomi Mijia Push-Pull Smart Door Lock Premium
Xiaomi Cooperates With Youdian to Launch Xiaomi M2 Smart Door Lock