Product Intelligent Door Lock Xiaomi Youpin OJJ X1 Genuine Product
Xiaomi Youpin OJJ X1 smart door lock is one of the most perfect options to ensure the absolute security for your home, to replace the current common locks because of low security, vulnerability, intrusion sensitivity. high.
Just like the other brothers in the same segment Smart door lock xiaomi, Xiaomi Youpin OJJ X1 smart door lock Provide users with 4 different unlocking methods such as fingerprint, smartphone, password and physical lock. All are sensitive, safe and extremely smart.
Xiaomi Youpin OJJ X1 smart door lock design It is highly appreciated for its sophistication and luxury, aiming to bring elegance and suitability for all users' spaces.
The overall lock is machined monolithically with high-grade aluminum alloy material, with high rigidity, the surface is treated with protective paint against dirt and scratches.
The key is made of stainless steel, no oxidation, rust and works normally in the most extreme temperature environment.
Xiaomi Youpin OJJ X1 smart door lock inherited the luxury of Xiaomi LOOCK Classic buckle with a square design with strong ribs, feels seamless, and is beautifully crafted as a work of art.
With advanced molding technology, it helps not reveal a pairing trace. Ergonomically designed handle, plunged sensor surface sinks right at the most accessible thumb position.
Xiaomi Youpin OJJ X1 smart door lock Also supports the function of temporary virtual passwords on the Mihome application. When a visitor comes, you can create a temporary password for the guest and you can customize the effective date and effective period.
The fingerprint reader of the xiaomi lock is classified as the current state of the art, which can recognize fingerprints in different environmental situations with fast and accurate performance, Smart door lock Xiaomi Youpin OJJ X1 will open after a few seconds, even if opened with wet or dirty hands and suffer a delay.
In the past, smart door locks using biometrics often had relatively high rejection rates. Users often need to verify fingerprints multiple times to pass and experience very poor. This is absolutely not happening in the experience of using the product Xiaomi Youpin OJJ X1 smart door lock.
Xiaomi has used Sweden's Precise Biometrics algorithm and has supported a rich library of fake fingerprints thanks to Xiaomi. As a leading fingerprint algorithm company, PB algorithm is applied in domestic and foreign financial institutions as well as foreign bank cards.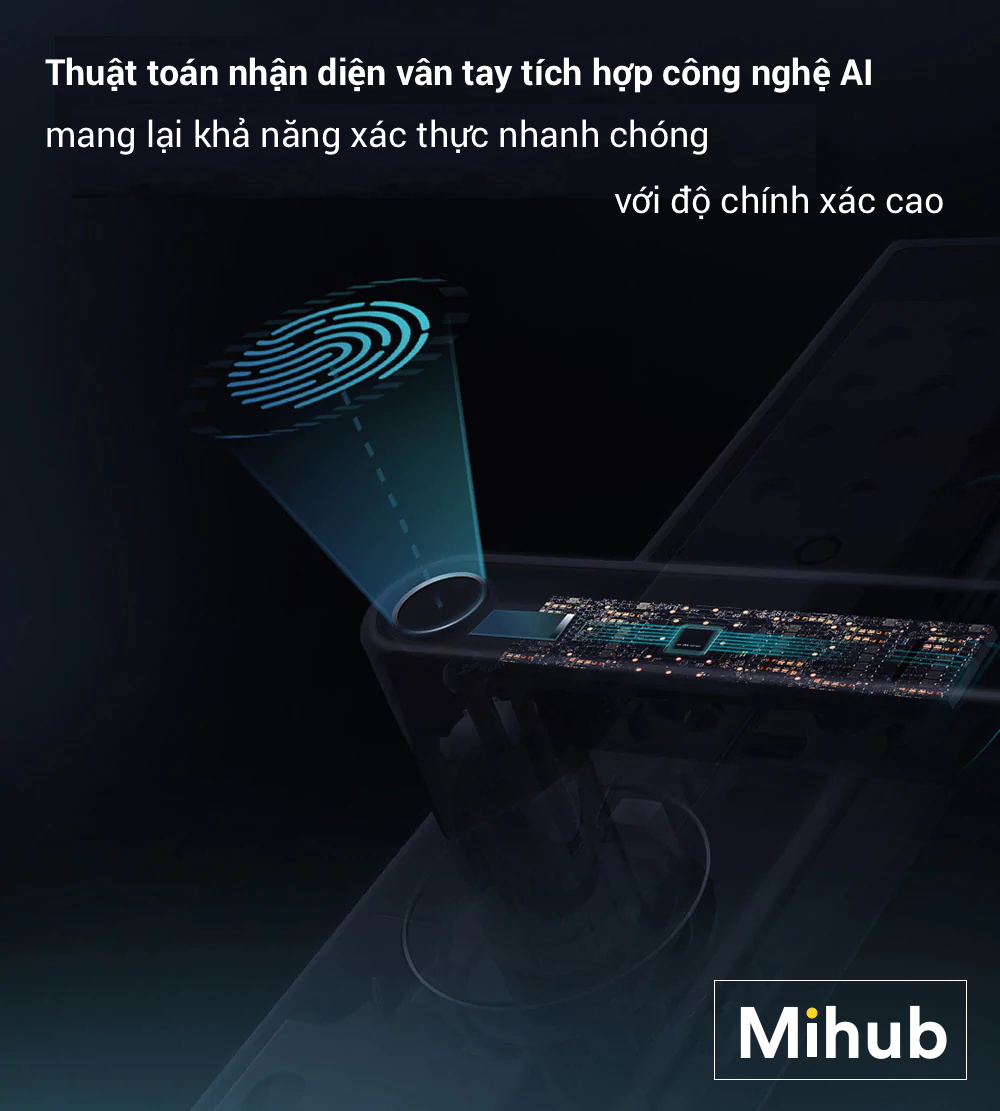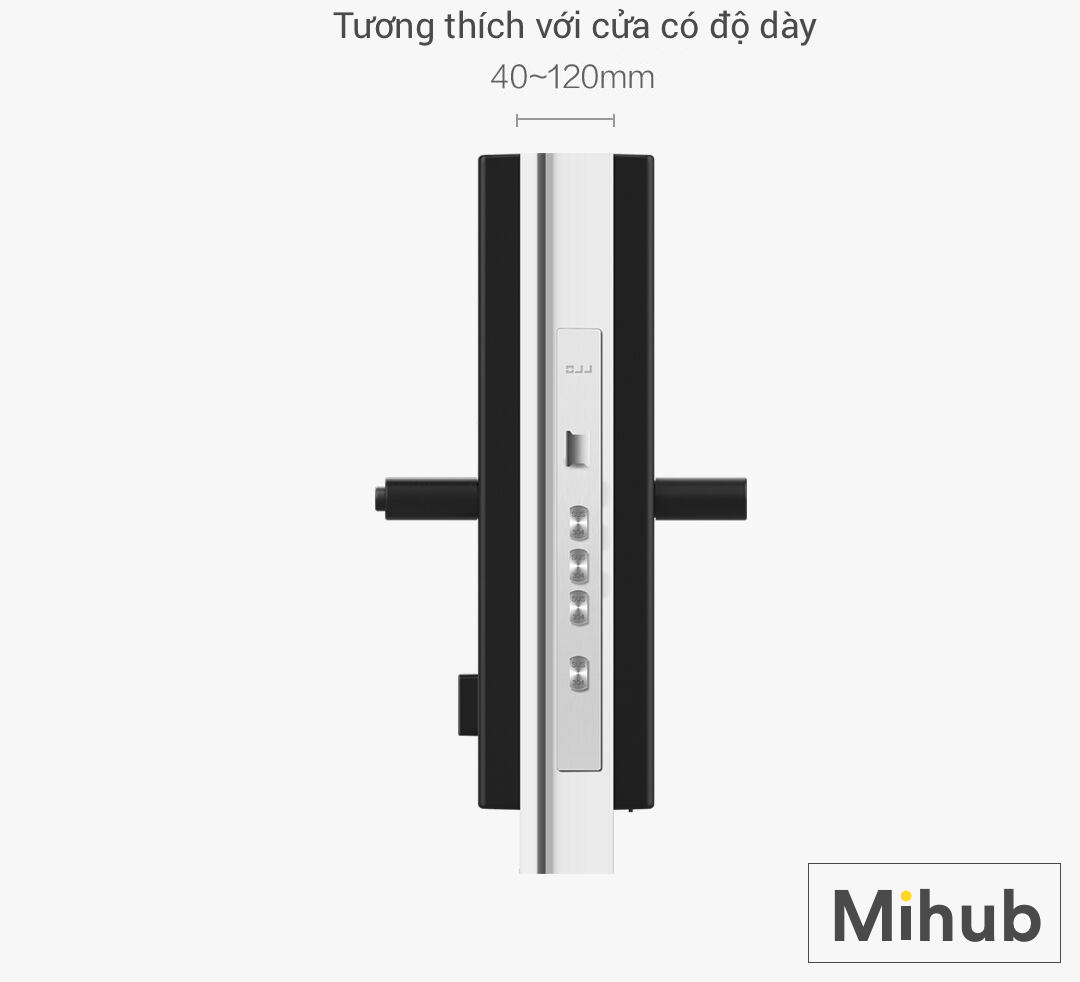 With any questions about the product you can Contact Mihub by number Hotline (+84) 974023623 for product advice in the most specific way.
Ps: You can view the sharing, reviews of smart products here.