Products Xiaomi LOOCK Smart Door Lock Classic
Xiaomi LOOCK Classic Smart Door Lock Support diverse unlock methods such as fingerprint, password, phone, and key.
Using advanced fingerprint sensor, only real human fingerprint is detected.
Smart passwords help hide your real passwords by adding random secret numbers.
• 10 Things to Look Out for When Buying Smart Door Locks
• Top 5 Best Smart Courses of the Year
• How To Install Smart Lock Xiaomi Loock Classic
Xiaomi LOOCK Classic Smart Door Lock Using Fingerprint Sensor Replace Key
Open doors quickly with just one step.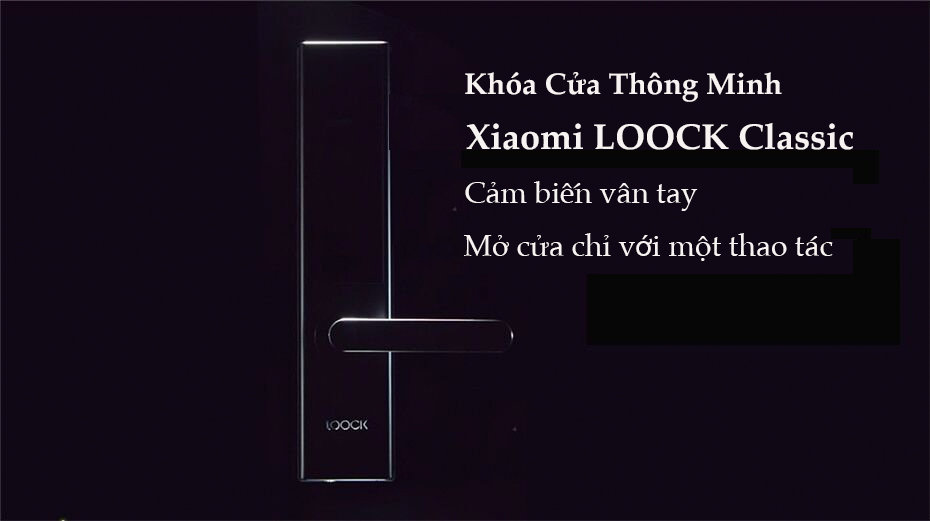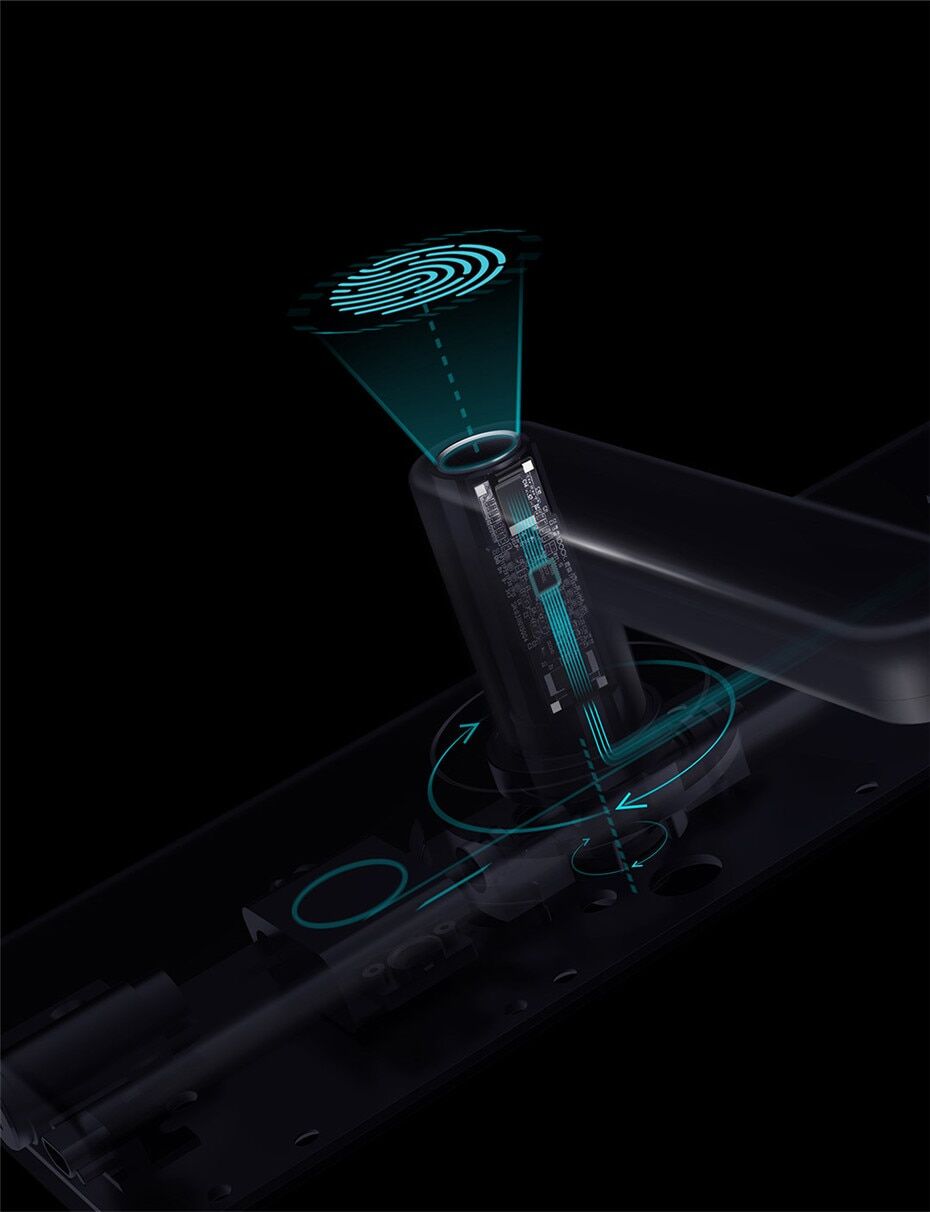 Xiaomi LOOCK Classic Smart Door Lock Integrated AI
Applying artificial intelligence AI to the hand-recognition algorithm, enhance recognition for all environmental conditions such as wet, dry, defective fingerprint.
After 200,000 actual measurements in all situations, the sensor is optimally calibrated with an error rate of less than 0.0005%, which is many times higher than the industry standard for precision locking.
Integrated security chip MJSC not only has sensitive authentication technology but also helps encrypt the user's database. All data stored in the internal memory of the key that communicates with the smartphone is processed with encryption authentication.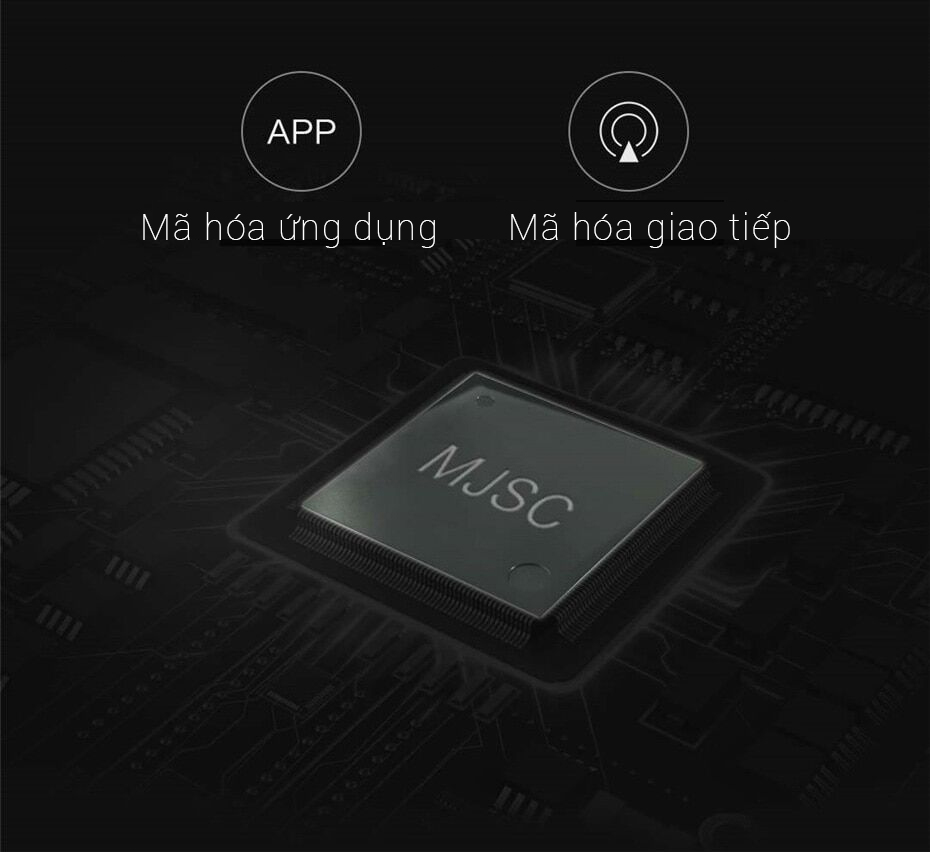 The fingerprint recognition of the smart door lock Xiaomi LOOCK Classic from the world's leading biometrics components suppliers, tailored for every gender and age range, perfectly compatible with ages 7 through 70, while standards Common of traditional fingerprint door lock generally limits the use age from 14 to 55 years old.
Xiaomi LOOCK Classic Smart Door Lock has 4 diverse ways of unlocking and full control control via the Mihome app, where you can check the unlocking history, create a temporary lock for guests or friends over time. limit or simply allow your smart home appliances to operate in a predefined context once you close / open the door.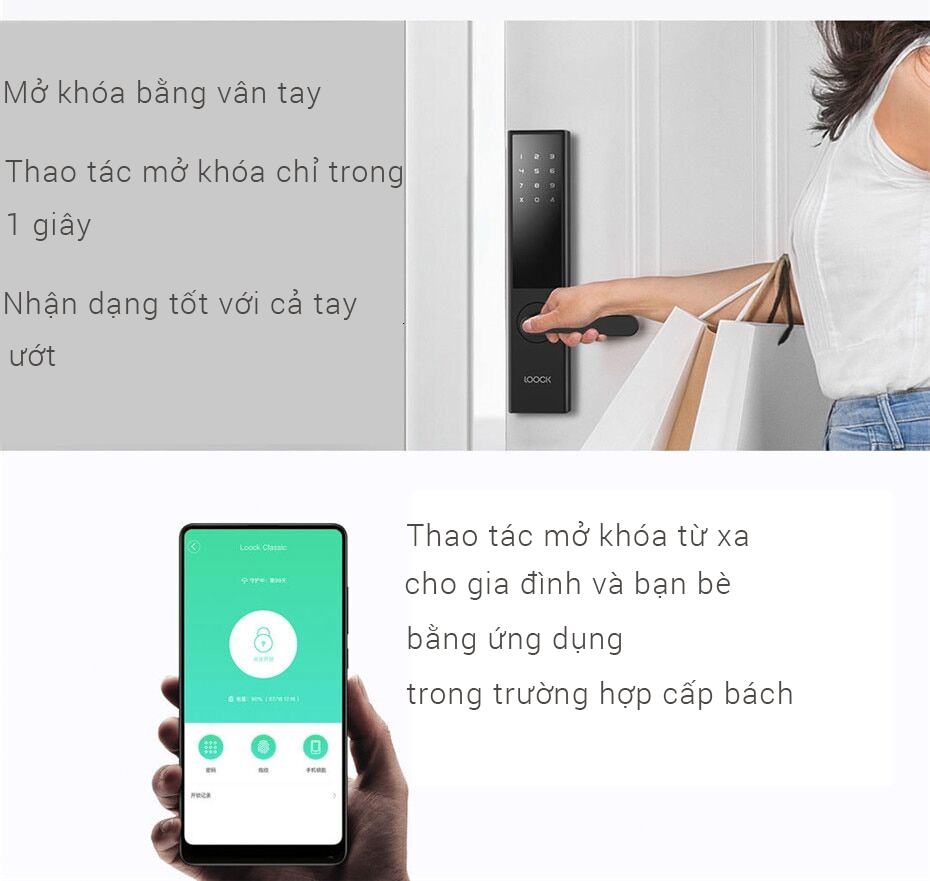 Support unlocking with a password of up to 16 numbers, capable of anti-peeking.
Class C core lock
The manual built-in safety mechanical lock can completely prevent sophisticated lock outs or simply protect children or pets from unintended opening.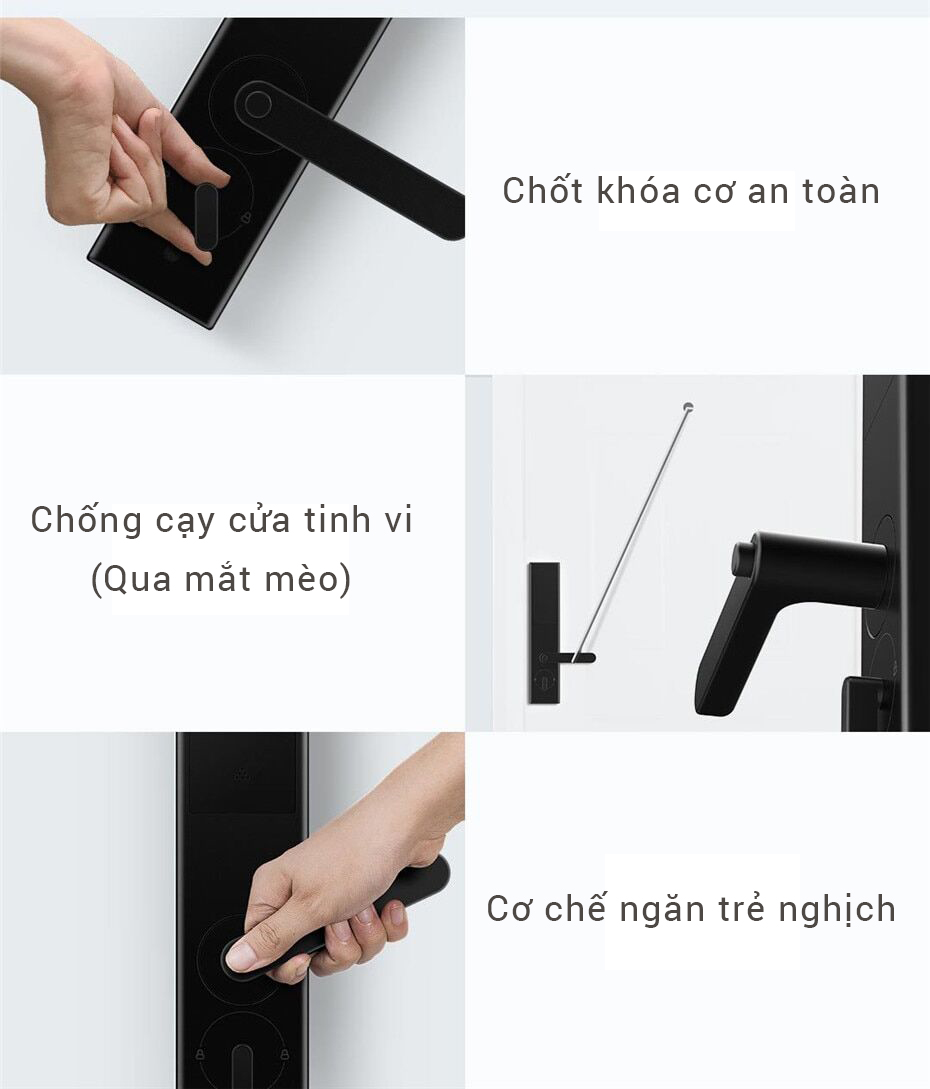 Every case of unauthorized intrusion such as when fingerprints do not authenticate twice or 5 times of entering wrong passwords, the key will alarm immediately.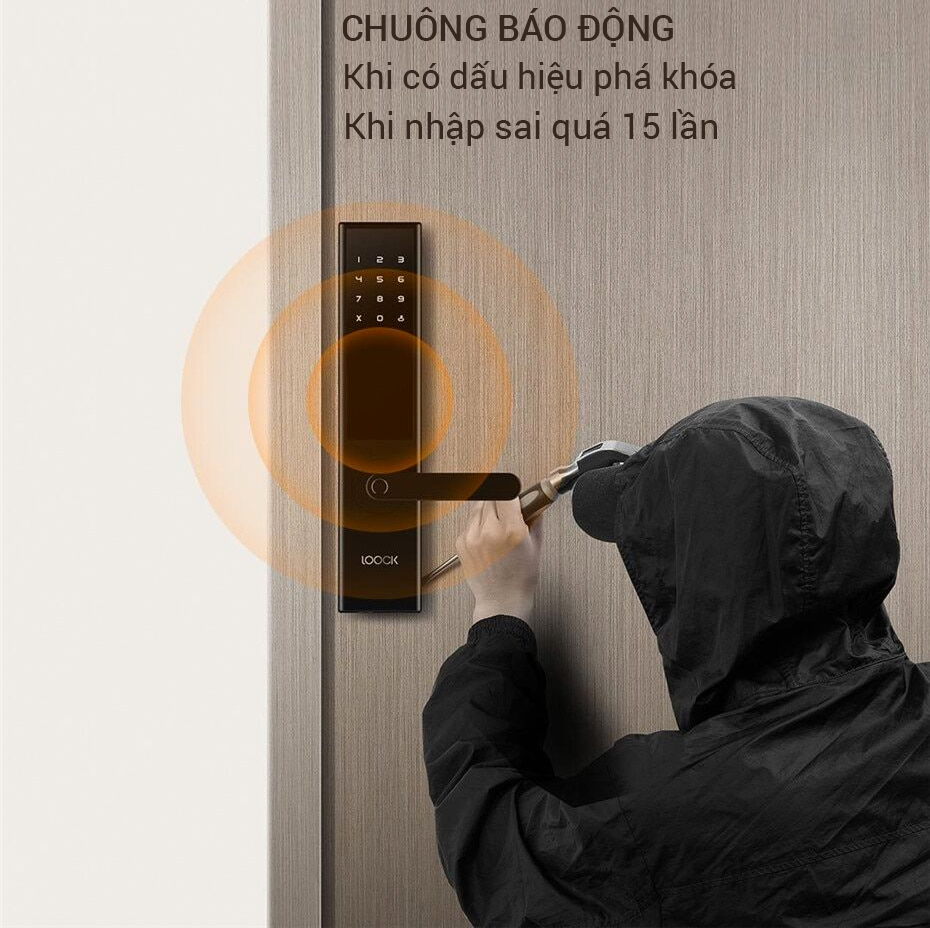 Strong anti-breaking ability
The standard locking shaft is divided into three levels ABC, With level C for the highest level of security.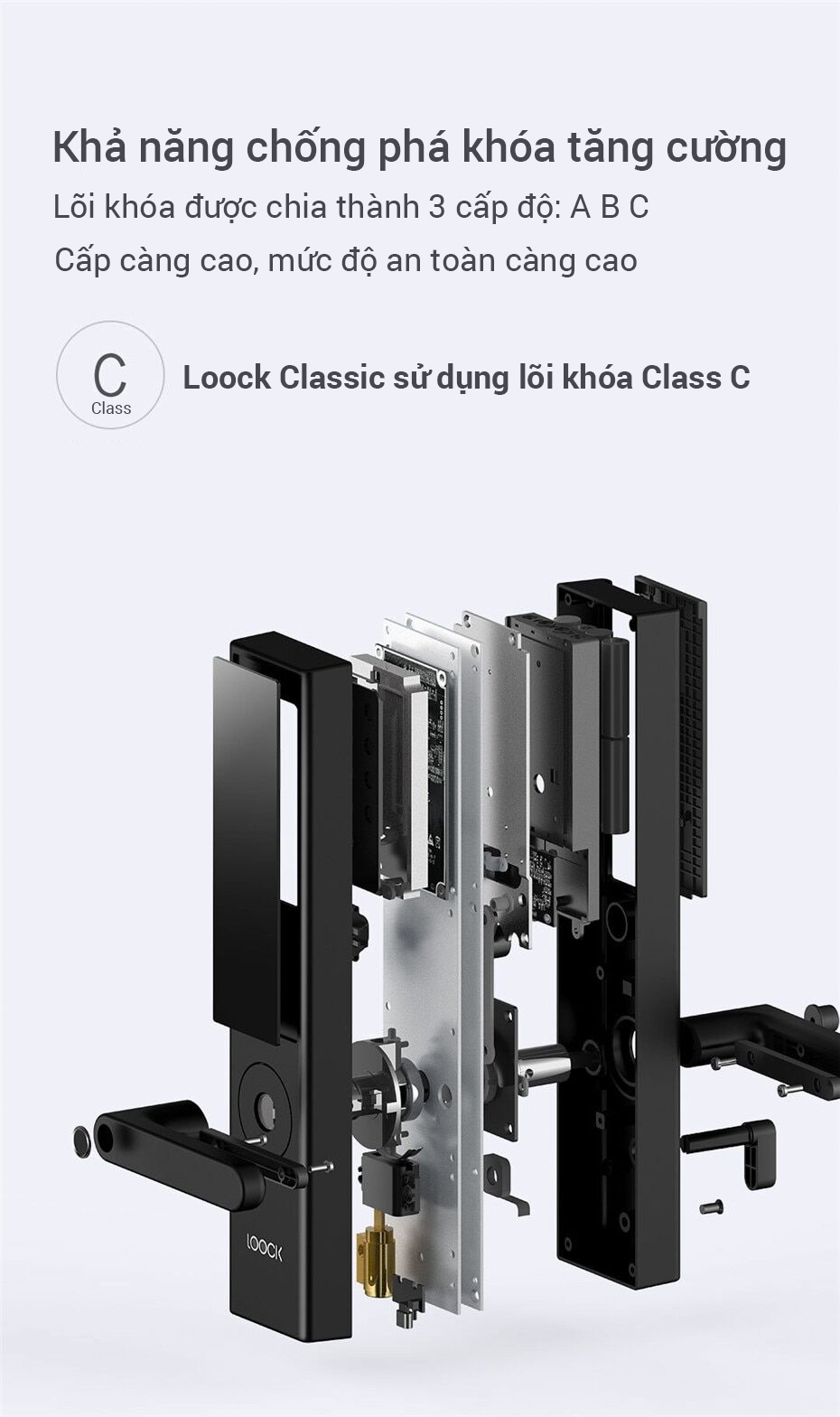 Virtual password, anti-peek
16-bit password, containing the correct 6-digit password continuously, helps you to open the door but still prevent others from peeking.
Xiaomi LOOCK Classic Smart Door Lock feels seamless, and beautifully crafted as a work of art.
With advanced molding technology, it helps not reveal a pairing trace. Ergonomically designed handle, plunged sensor surface sinks right at the most accessible thumb position.
Xiaomi LOOCK Classic smart door lock has two color schemes in black and silver, with a plump appearance. Testing shows that the surface paint is quite hard, hard to scratch. Modern design, simple and sophisticated.
Xiaomi LOOCK Smart Door Lock Classic Durability Details
The battery is 15 months on standby

The motor of the latch can withstand 100,000 times.

The door handle is capable of turning 100,000 times in 10 years without being loose.

Anti-perspiration hands for 24h, do not make paint color fly.

240 hours of salt exposure test for 10 years without oxidation

Pass the test of impact strength

Pass the surface abrasion test

Operating temperature from -25c to 55 degree

Remind when the battery is low under 10%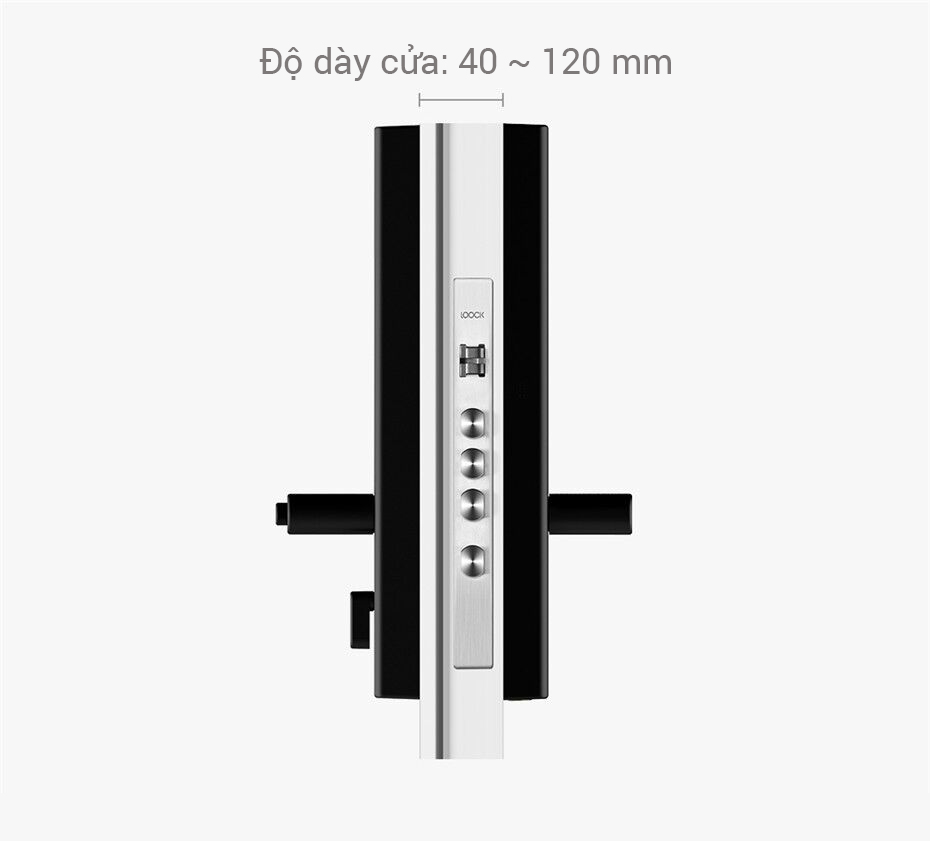 Contact Mihub for advice on your queries with the Xiaomi LOOCK Classic Smart Door product. How to set up and more specific about the parameters you want to know.
Mihub always sells genuine goods, always product reviews and share it honestly. Along with electronics and systems Smart camera You will have a throne smart home, comfortable and comfortable.