Product Smart Video Door Phone Xiaomi LOOCK CatY LSC-Y01 Genuine In HCMC
Xiaomi LOOCK CatY LSC-Y01 smart video doorbell is a product suite smart home appliances has just launched from Xiaomi to help its customers to secure their homes.
• Review Xiaomi smart door lock after 1 year of use
• Top 9 smart door locks of SAMSUNG
• Top 5 Best Smart Courses of the Year
Xiaomi LOOCK CatY LSC-Y01 Smart Video Doorbell has a door monitoring function with advanced AI technology integrated with the ability to identify people and alert illegal infringement to keep you alert. strangers come to their doorstep and are always protected day and night.
Xiaomi LOOCK CatY LSC-Y01 Smart Video Doorbell is applied with technological features such as facial recognition, object sensor, Smart camera Observe, alarm bell, ...
This product is definitely an indispensable accessory for future smart home system when used in conjunction with xiaomi smart door lock is very popular with the best security features today.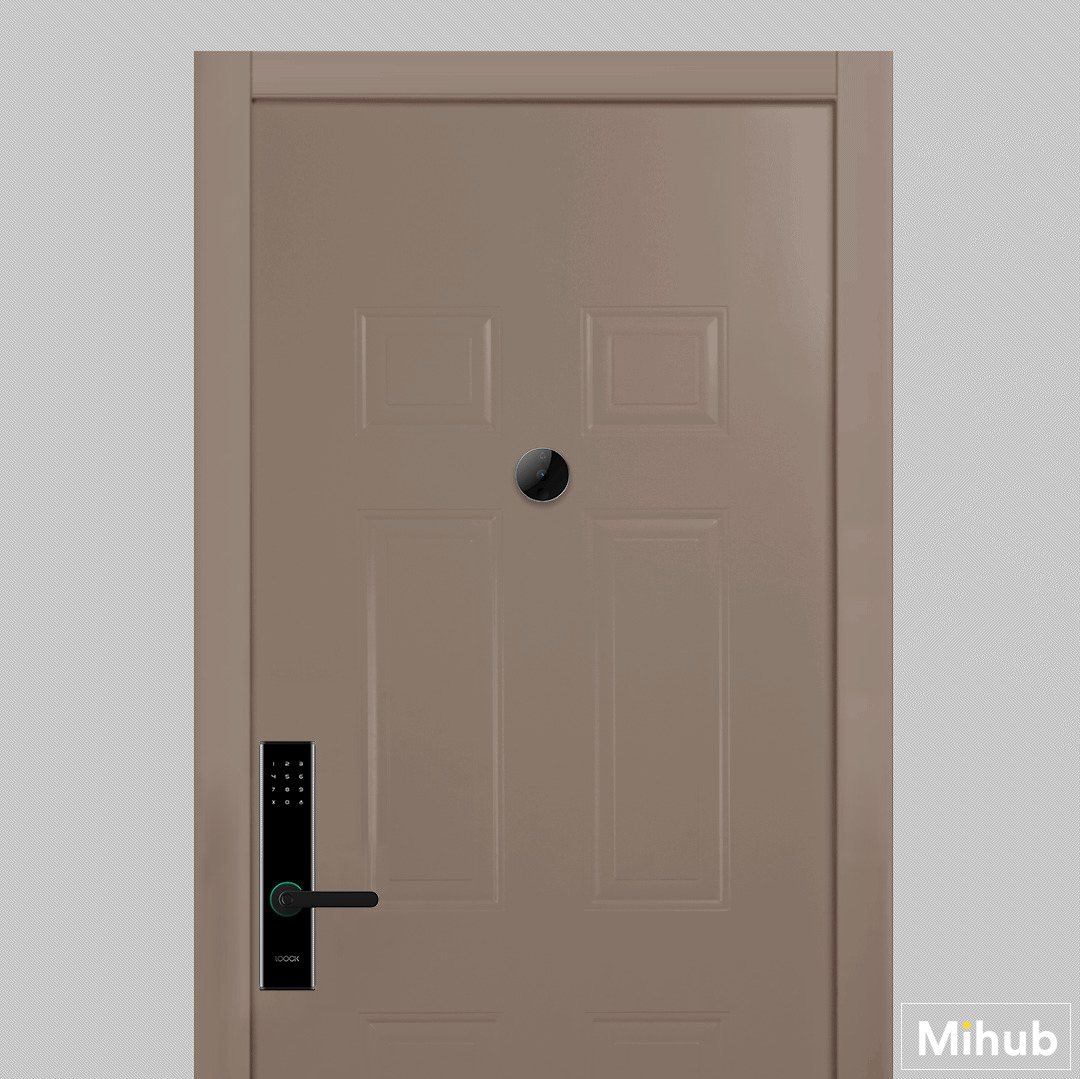 Xiaomi LOOCK CatY LSC-Y01 Smart Video Doorbell is a type of doorbell commonly used in households today integrated external CCTV and external display through the LCD screen by wireless band WiFi connection.
Therefore, the installation shop of Xiaomi LOOCK CatY LSC-Y01 Smart Video Doorbell becomes much simpler as well as has the ability to monitor and protect your family continuously 24/7, bringing high security and absolute safety.
Xiaomi LOOCK CatY LSC-Y01 smart video doorbell There is a novel intelligence feature Much more valuable than the video doorbell on the market today is the application of advanced AI technology, providing an accurate algorithm to recognize visitor faces.
Since then determine the age, gender and outfit of the guest. If you have set the homeowner information, the device will compare the rating to see whether the unlocked object is reliable or not. So, the Xiaomi LOOCK CatY LSC-Y01 Smart Video Doorbell is too great, right?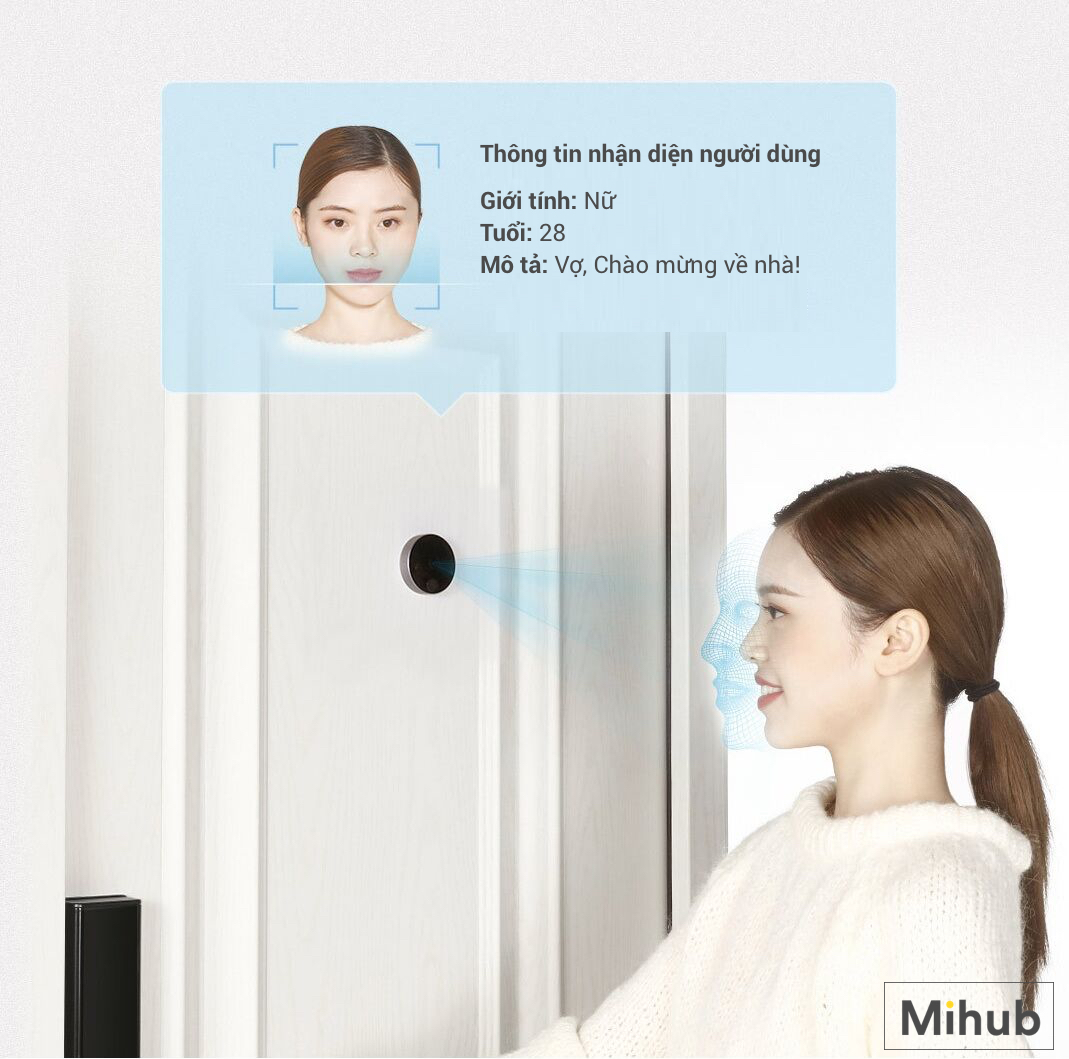 Xiaomi LOOCK CatY LSC-Y01 smart video doorbell includes 2 main components: 1 doorbell integrated camera cylinder form an external door and 1 screen OLED Smartly mounted inside the door to be able to observe the entire outside as well as install advanced settings.
With an almost minimalist and compact design, Xiaomi door lock sets can fit many different door styles.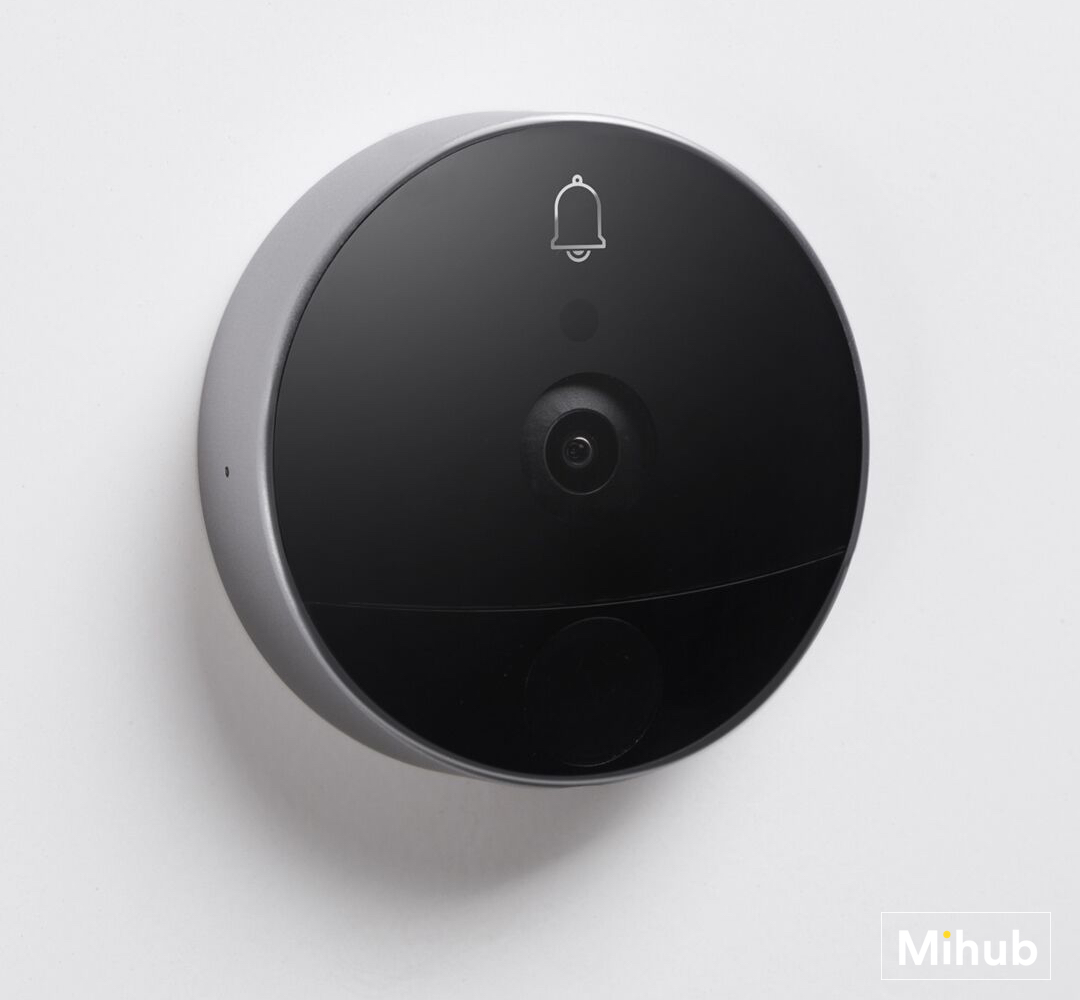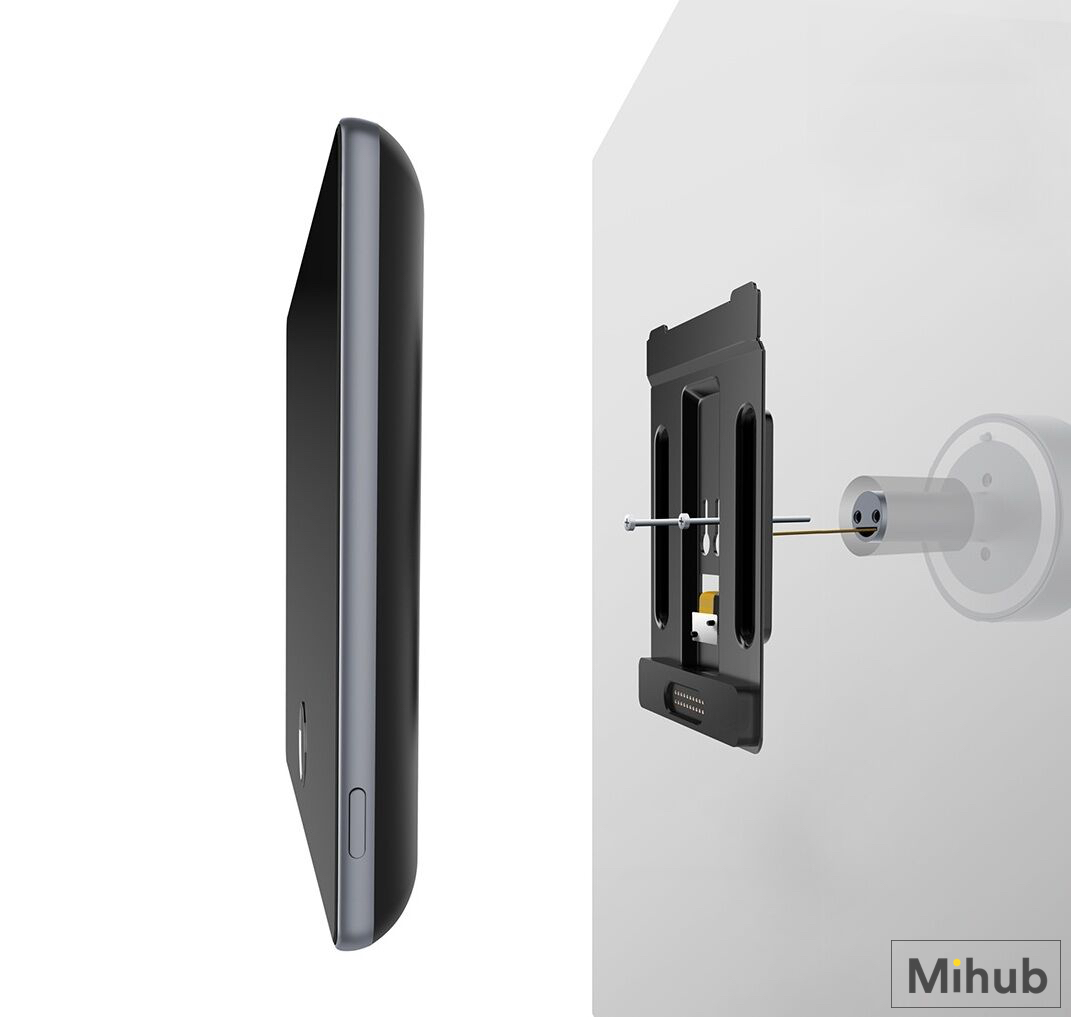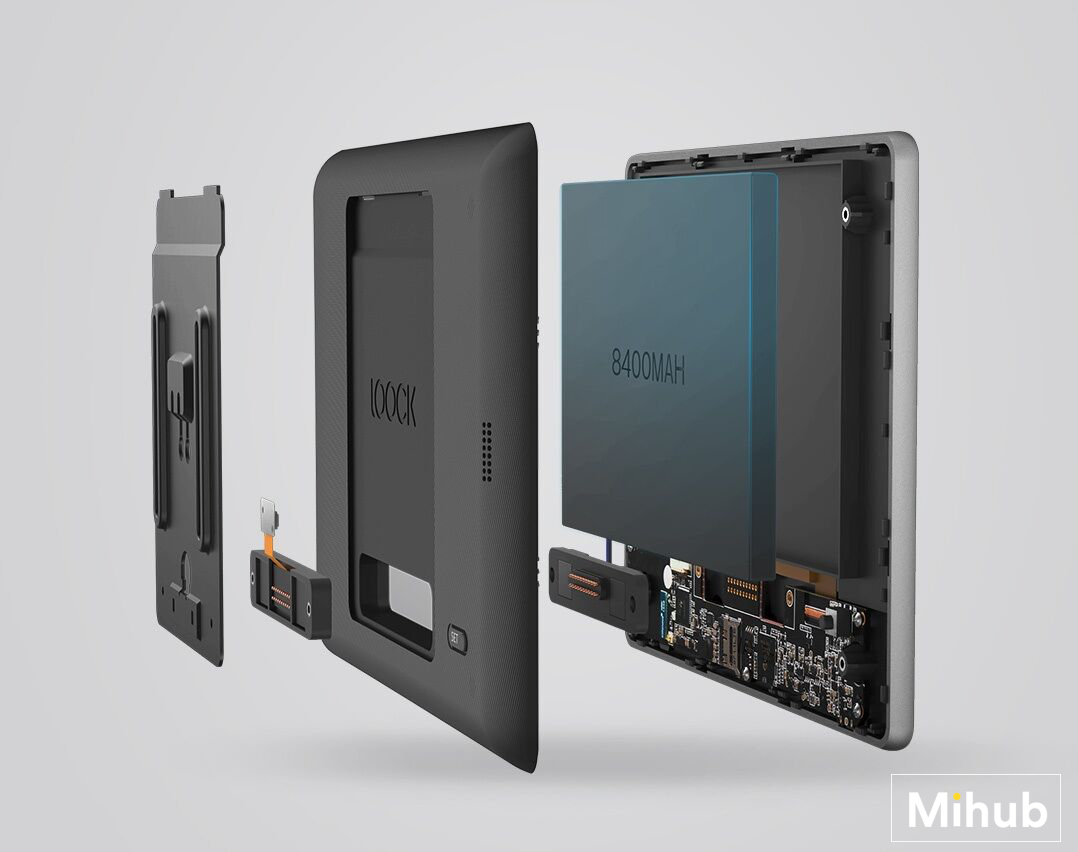 Screen size of 7 inch with high resolution, true color images for the best look even for the elderly with poor eyesight. In addition, the screen also has increased impact resistance, scratch resistance and toughened toughened glass.
In addition, the device also has a built-in object sensor within a distance of 3 meters to detect people standing at your door and perform a series of alert operations such as recording and sending to the cloud, sending messages. Push notification on the phone.
You can check the status before and right at that moment with the video above Mi Home app full of convenience. If the subject intentionally lingers longer, an integrated warning speaker on the device will also issue a voice alert.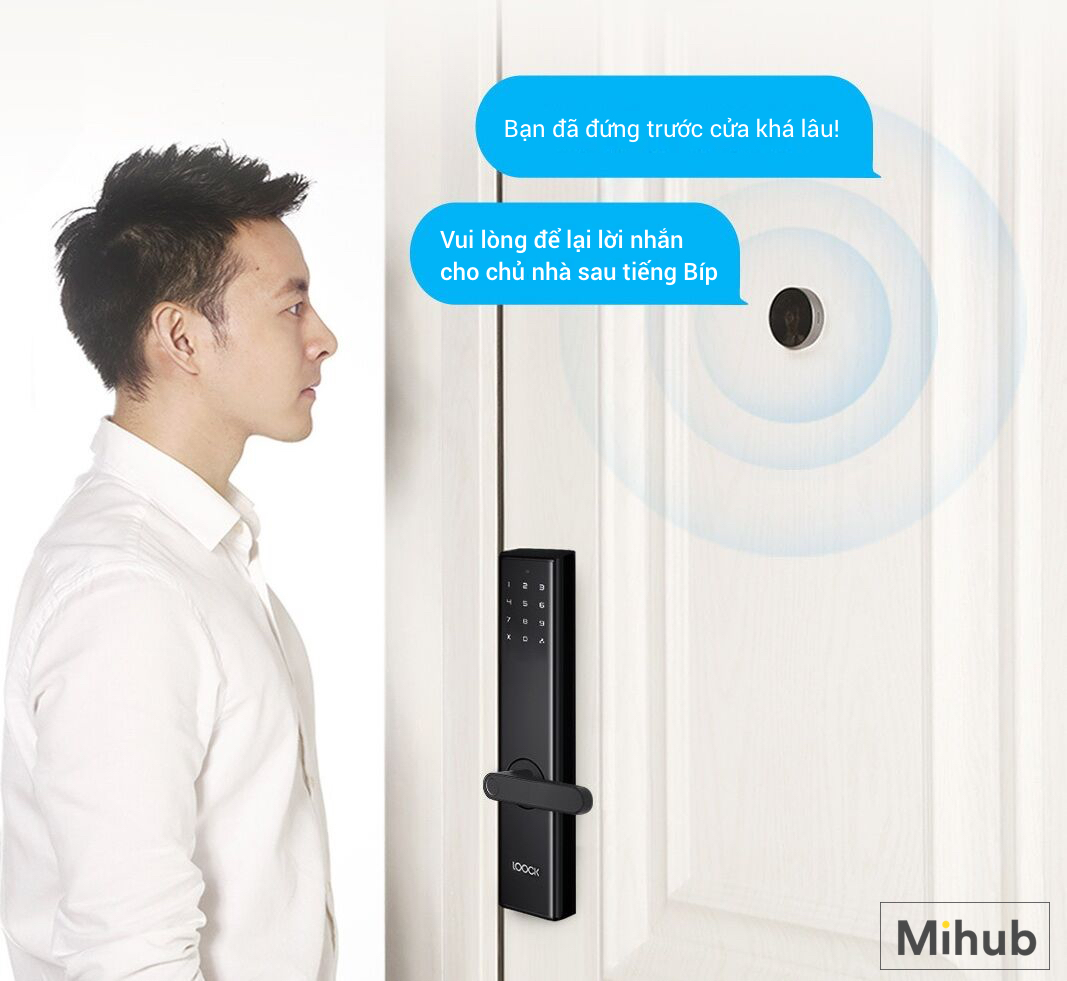 External CCTV unit is equipped with infrared light system for better night vision. Day and night mode automatically switches without manual setting, even when it is dark you can still see the outside condition within a distance of 5 meters without opening the door.
Combined with a wide viewing angle of up to 166º and a resolution of 1MP, the camera can give you a more comprehensive view of everything around you, even if the bad subject intentionally hides intrusive expressions.
Thanks to the identification sensor on the camera, when any guest presses the bell, the display will automatically light up and the user can monitor all activities outside. The screen is designed to be removable and mounted to the door support by strong magnetic force.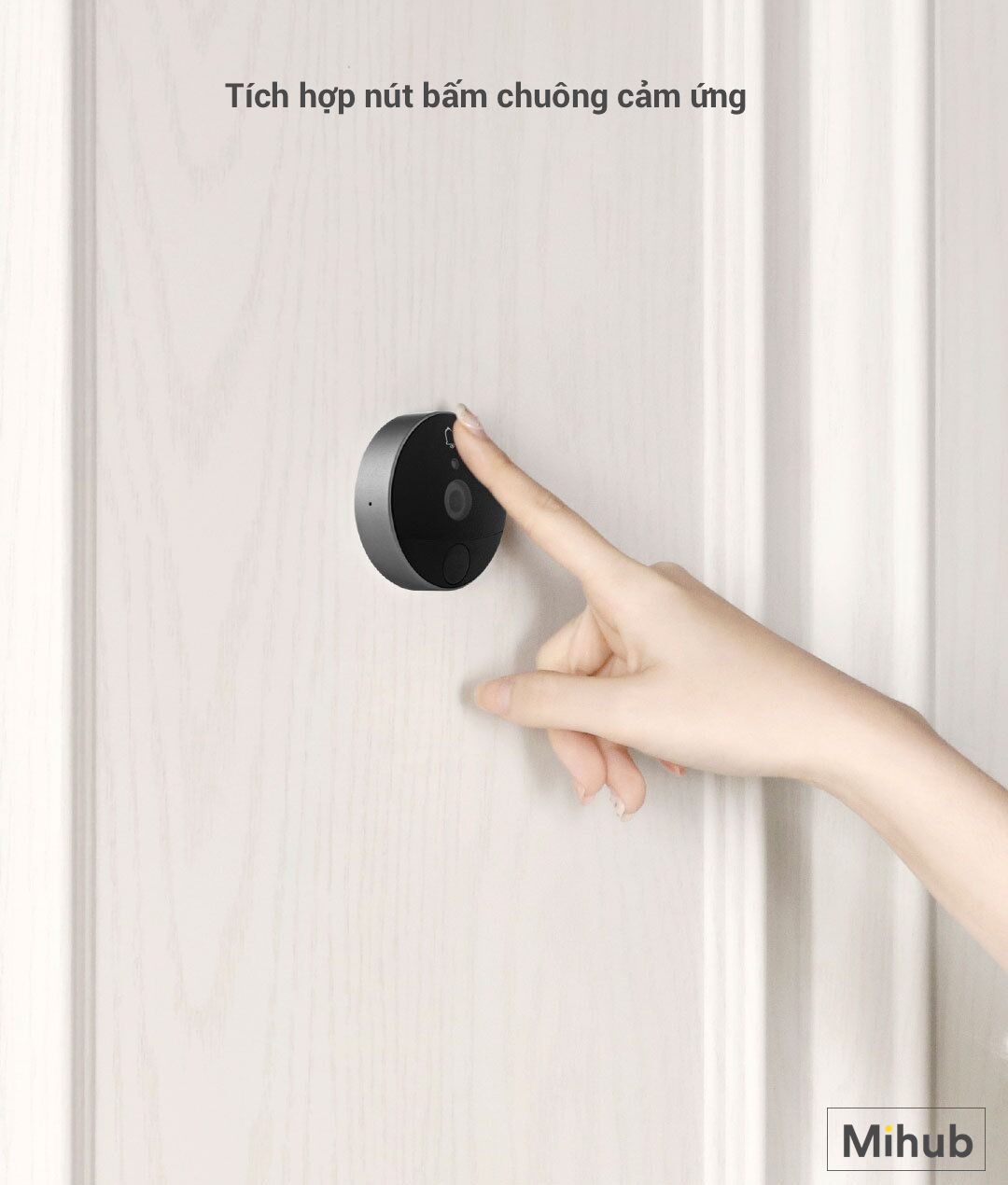 In addition, from the Mi Home app of the Xiaomi LOOCK CatY LSC-Y01 Smart Video Doorbell device, you can also make a remote call with guests to play house, shipper ... when they want to leave a message while you're away. home right at that time.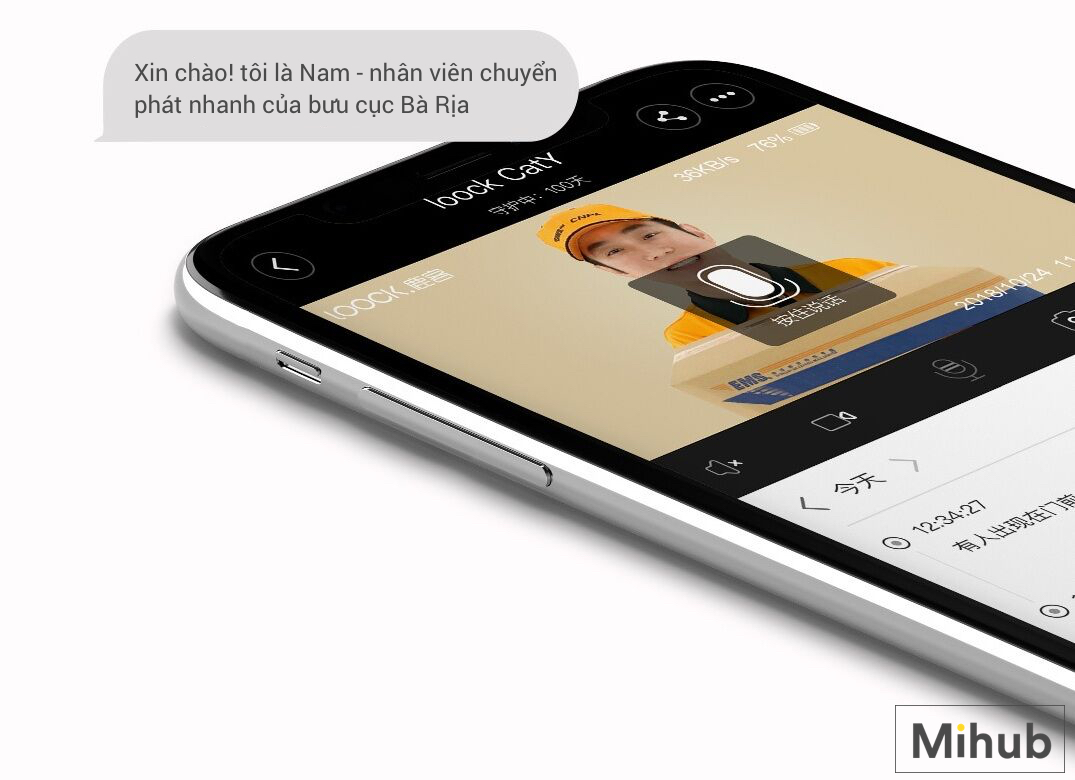 When bad guys intentionally sabotage CatY your home by smashing, prying open, ... with strong vibrations, the device will notify by voice and turn on the bell to alert thief. Meanwhile, the device will also send a push notification via the Mi Home app for users to promptly handle.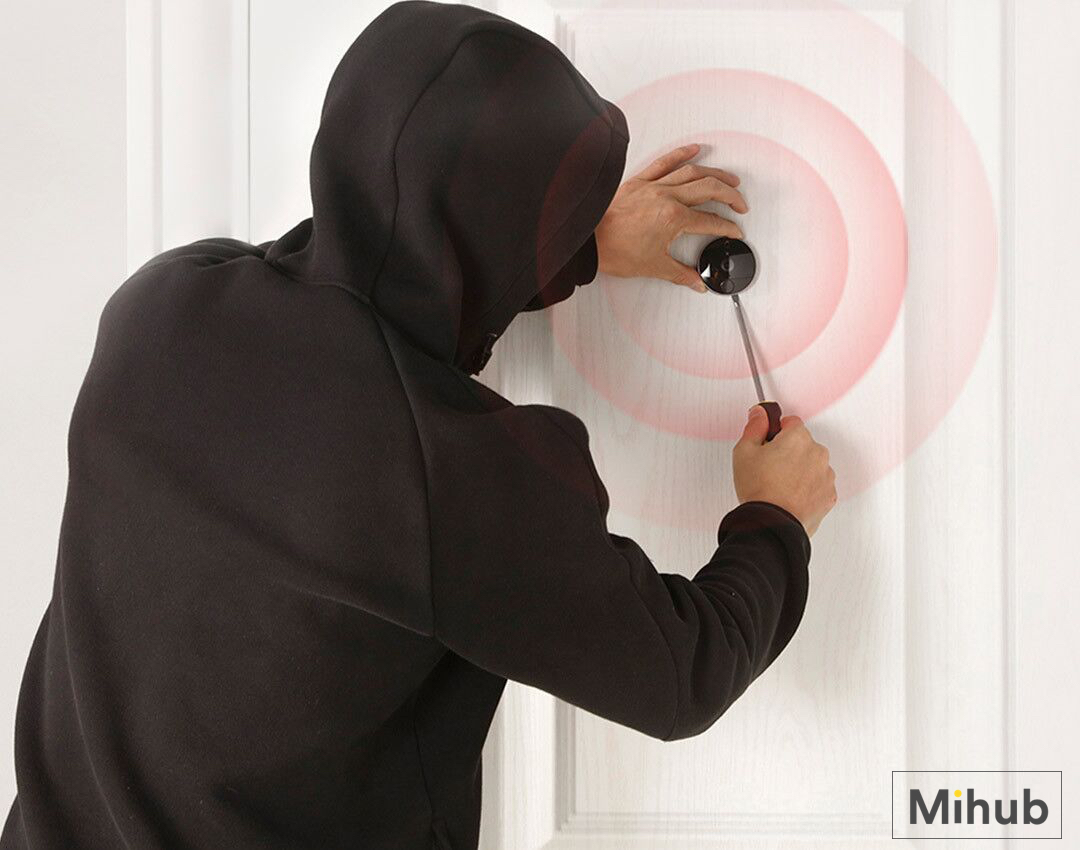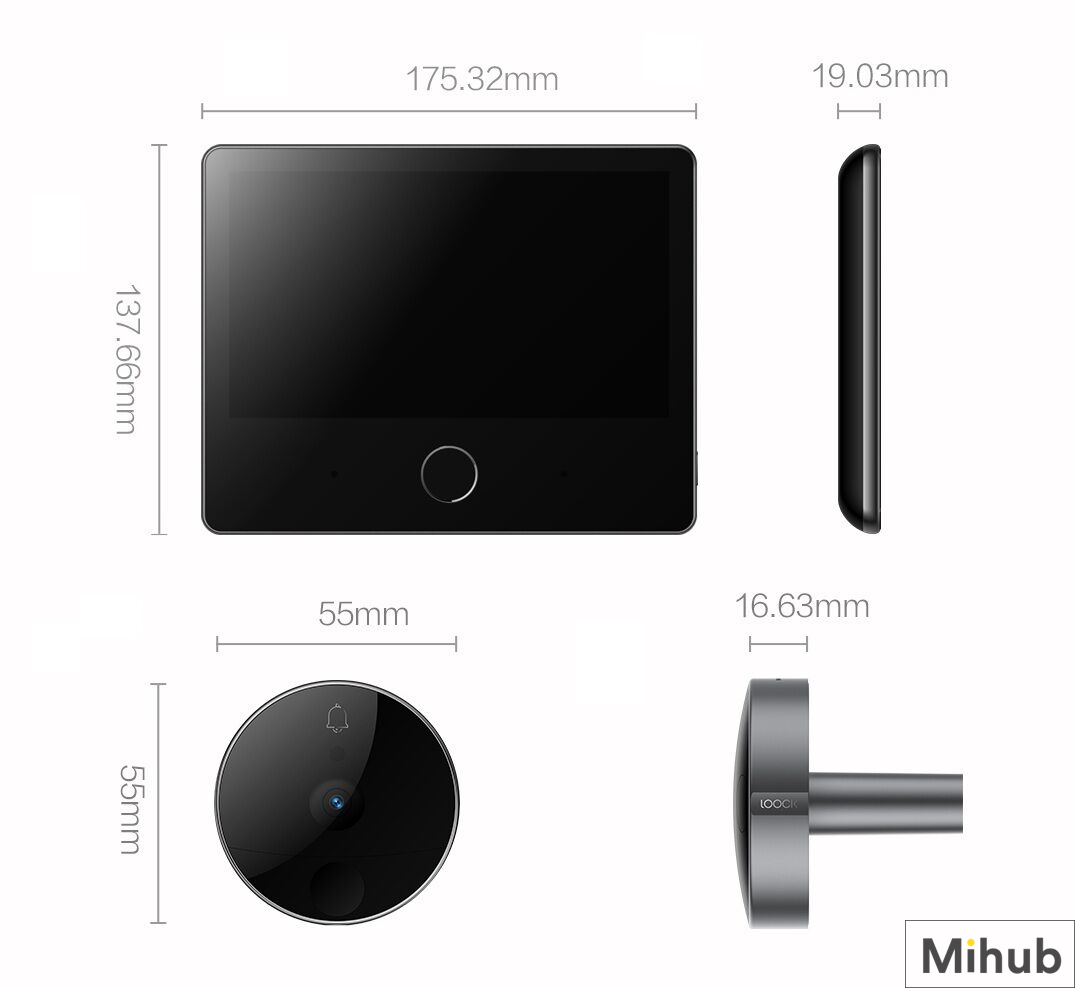 As a product in the Xiaomi ecosystem, of course Xiaomi LOOCK CatY LSC-Y01 smart video doorbell will be able to connect and sync with other smart brothers products like Smart Speaker Xiaomi Xiaomi Speaker to notify when someone comes to the whole family know, or install with Mijia LOOCK Classic smart door lock to take security to a new level more secure.
All your data will be absolutely confidential and not disclosed to third parties by cloud storage, so you can be assured. You can also connect with other smartphones and share surveillance videos, receive push notifications with other family members so no one misses any important alerts.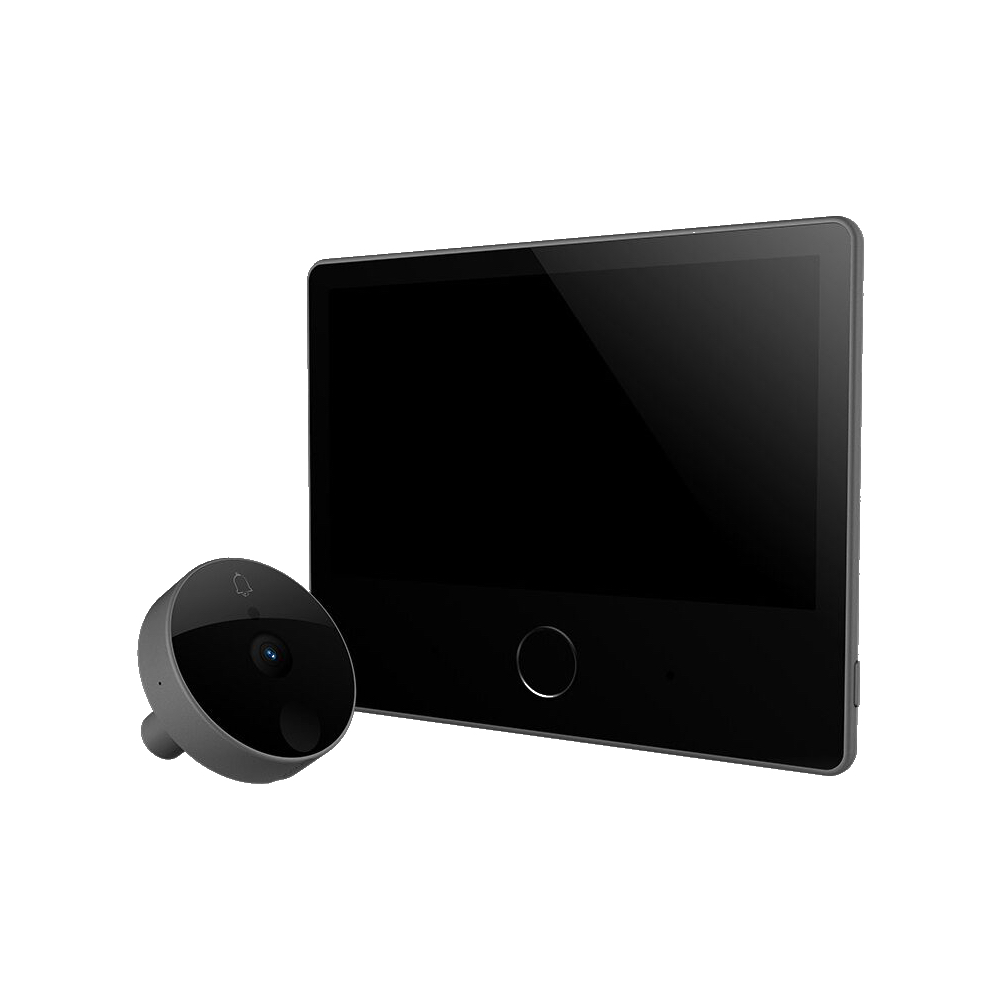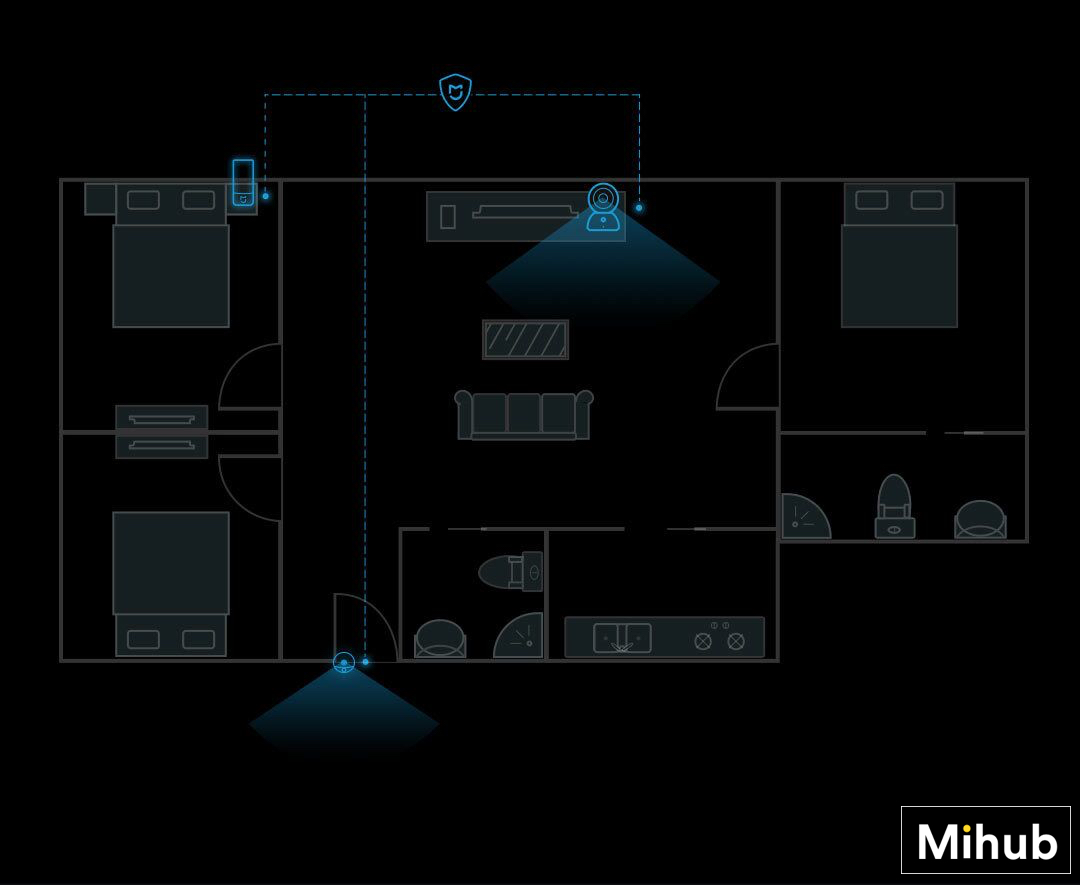 So, why not quickly set up a Xiaomi LOOCK CatY LSC-Y01 Smart Video Doorbell for your home right away? Any questions, product reviews add contact Mihub to be answered soonest.