Outdoor IP Surveillance Camera YI Outdoor Edition 1080p International Version In HCMC
YI Outdoor Edition 1080p International Outdoor Surveillance IP Camera Xiaomi Yi manufacturers not only provide good image quality, but also are equipped with dust and water resistance to support outdoor viewing.
This is a great effort of Xiaomi Yi when most of them Smart camera Currently there is only support for indoor observation and the absence of an outdoor CCTV camera that is reasonably priced for household needs.
• 10 Things to Look Out for When Buying Smart Door Locks
• Top 5 Best Smart Courses of the Year
Previously, CCTV could be used outdoors at a low price, limited design and quite bulky design. Therefore, these products are often used in large scale such as industrial parks, export processing zones, warehouses - workshops, ...
After a long time of market research, Xiaomi Yi has developed a line of outdoor surveillance cameras that not only meet many industry standards but also have all the advantages of products available on the market and upgrade more intelligent features, compact design, flexibility - suitable for both households and industrial scale.
The special feature that makes YI Outdoor Edition 1080p International Outdoor Surveillance IP Camera product This stand out from other products, it is the ability to observe outdoors without fear of being affected by environmental factors.
This is thanks to military-grade dust and water resistance IP65 that the manufacturer equips. YI's new IP camera can comfortably perform its tasks outdoors without fear of rain or dust damage.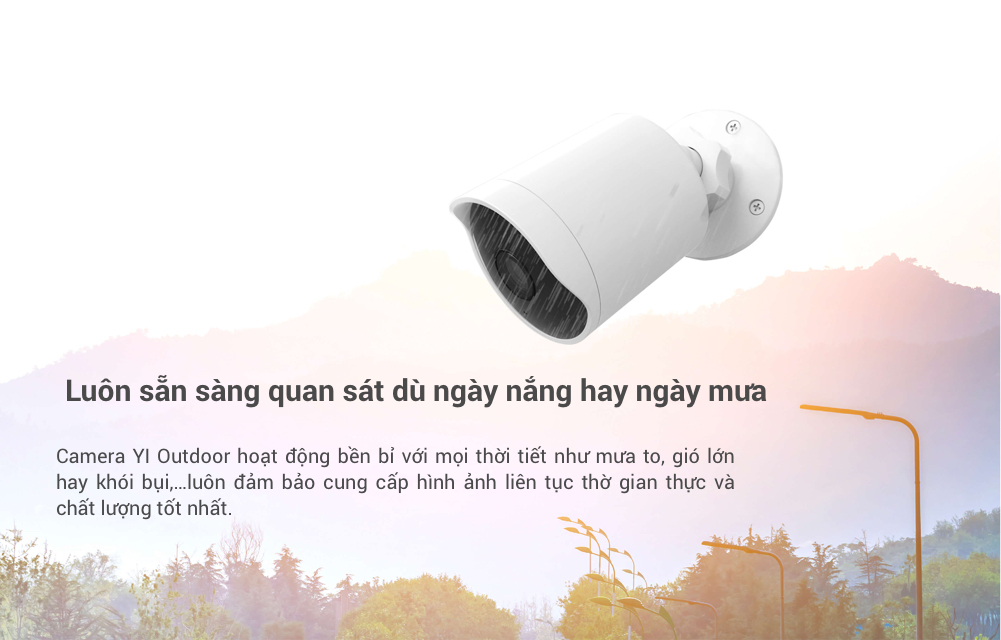 Design Of The YI Outdoor Edition 1080p Outdoor Surveillance IP Camera International Version
YI Outdoor Edition 1080p Outdoor Surveillance IP Camera carries the common design of security cameras for outdoor use, with a tubular shape (132x 68mm). Most of the details on the product are made from plastic to reduce weight, making installation easier.
The camera body is linked to the stand by a multi-directional swivel, allowing users to adjust the viewing angle to suit their needs.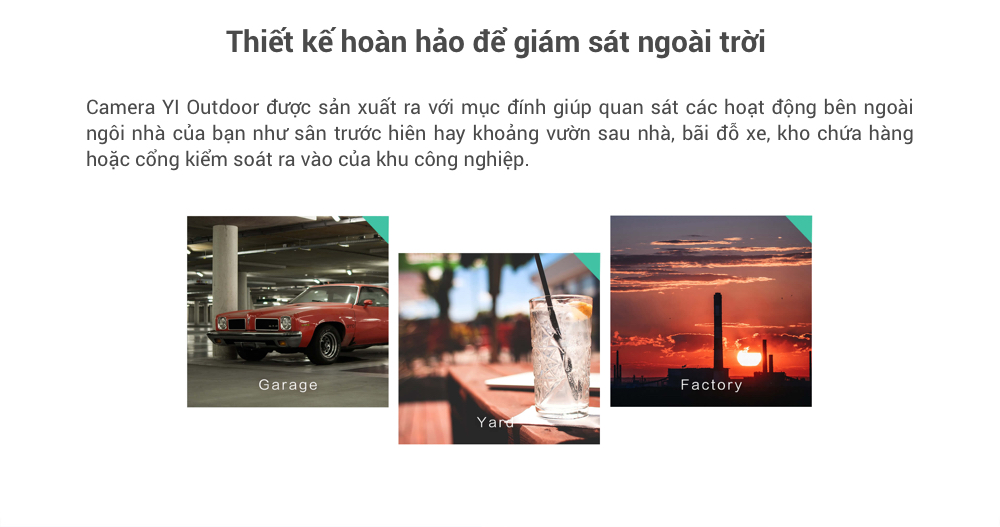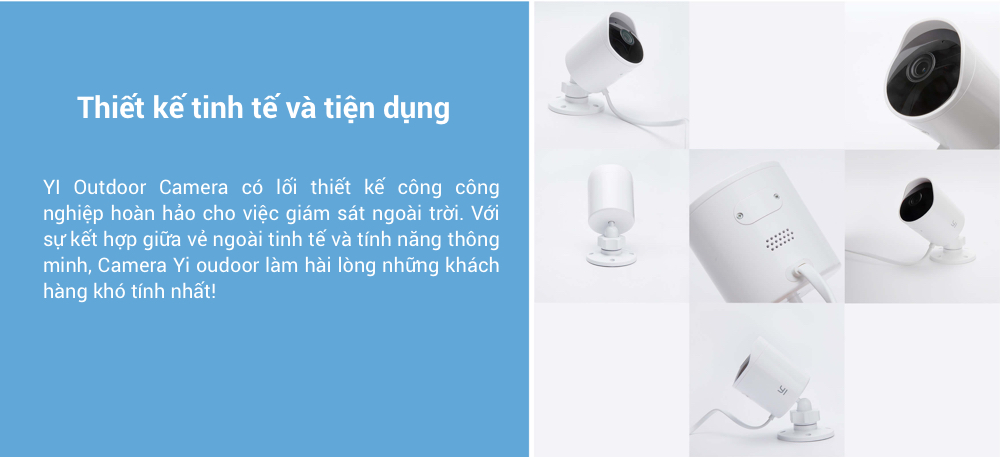 YI Outdoor Edition 1080p Outdoor Surveillance IP Camera is equipped with a sensor that allows to record videos at a maximum resolution of full HD 1080p. So the image is obtained from Yi Oudoor IP Camera full HD will be quite quality, high detail.
Not stopping there, the camera is also accompanied by H.264 encoding technology, along with automatic white balance technology to help achieve clearer and better image quality.
To be able to capture more details, the manufacturer has equipped the YI Outdoor Edition with 1080p Wide-Angle Outdoor IP Camera up to 110º. Promises to provide a wider field of view than other conventional cameras. And one of the devices smart home You should have the most current.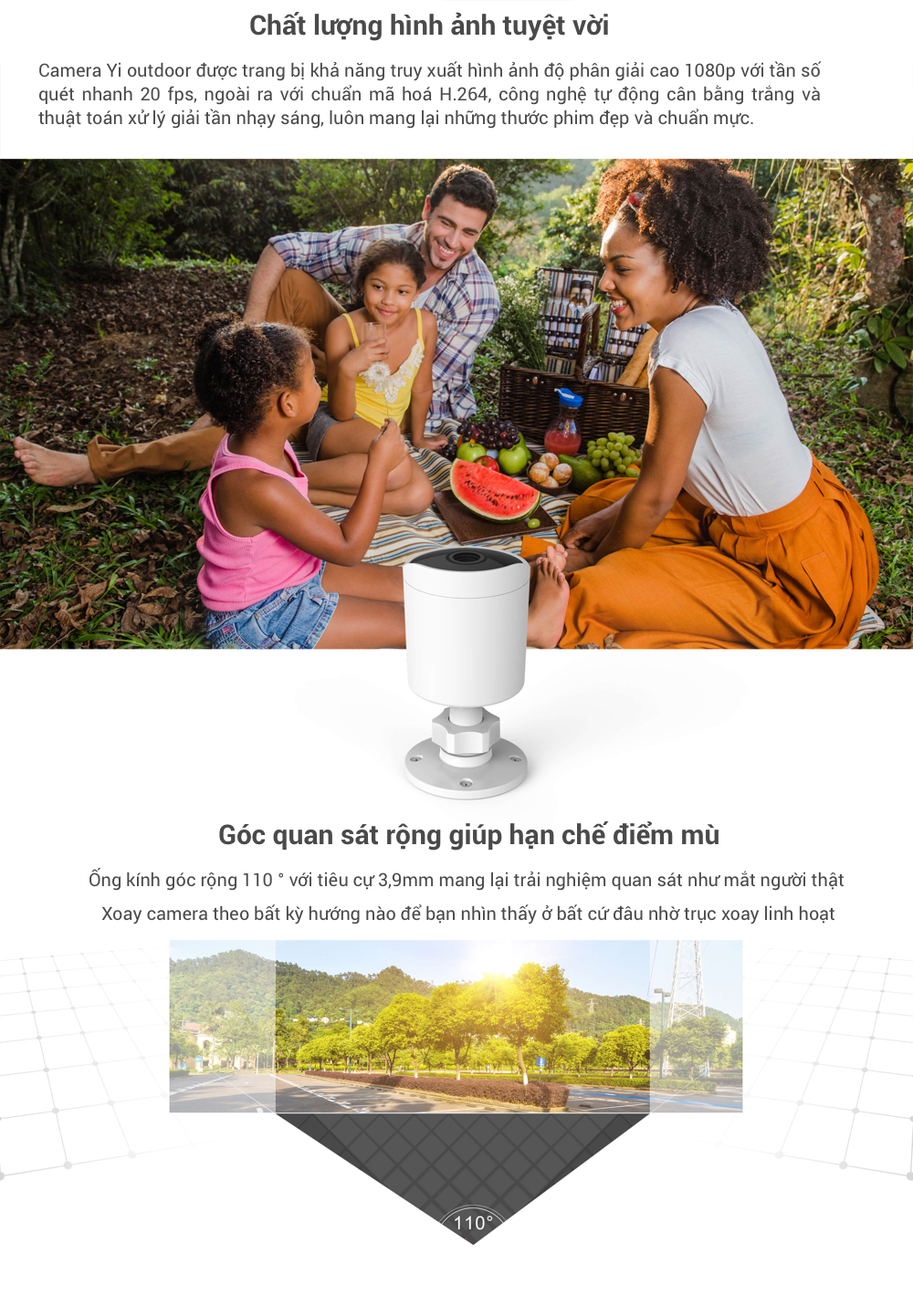 As a CCTV, so for sure we will use it 24/24. For this reason, the camera is also equipped with 12 IR IR 850nm systems.
Enables you to see everything in the dark and in low light places, improving surveillance for the camera. According to the international manufacturer of YI Outdoor Edition 1080p Outdoor Surveillance Camera Can observe well in the dark at a distance of less than 15m.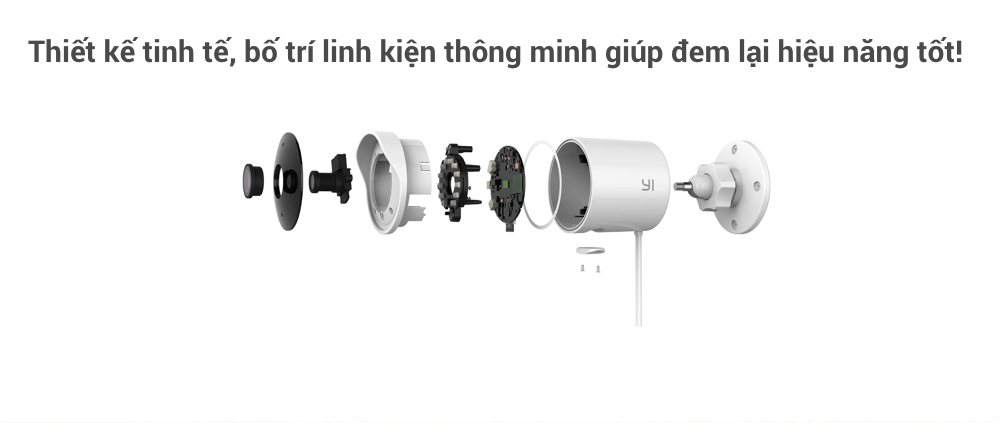 Like other IP cameras from Yi, YI Outdoor Edition 1080p Outdoor Surveillance Camera is linked to the home wifi system. From there, we can directly track the images captured from the camera anywhere, with just the WIFI connection on the phone.
With intelligent motion detection, when detecting any abnormal movement, the camera will automatically record video and send a push notification to the smartphone screen. Simultaneously play audio signals to alert people.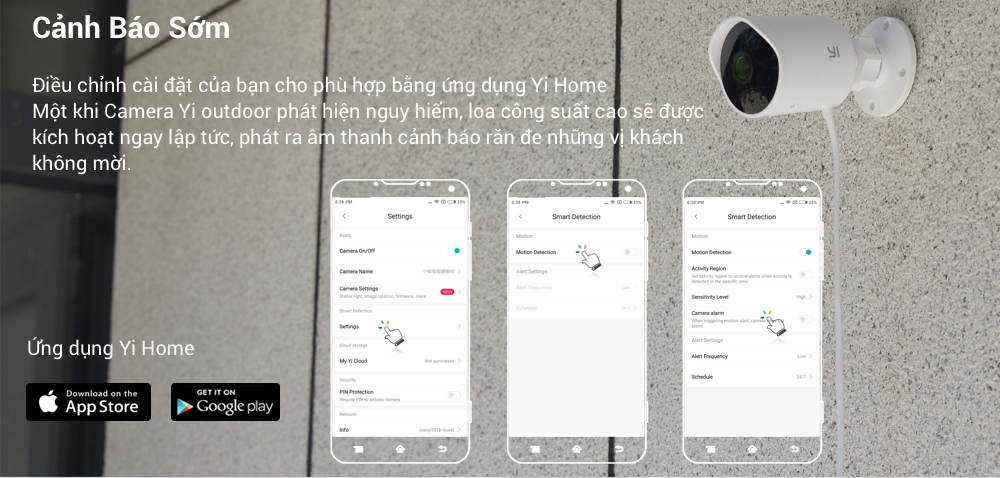 The content storage on the camera is also quite similar to other products. Users can choose the form of storage on a micro SD memory card (support from 8 to 32GB).Besides, we can use forms of storage on the Cloud.
The content above archives in this form will be deleted after every 30 days. You can also link an external hard drive to a wifi router and use it as a place to store video captured from the camera.So, is it convenient and simple to use YI Outdoor Edition 1080p Outdoor Surveillance Camera?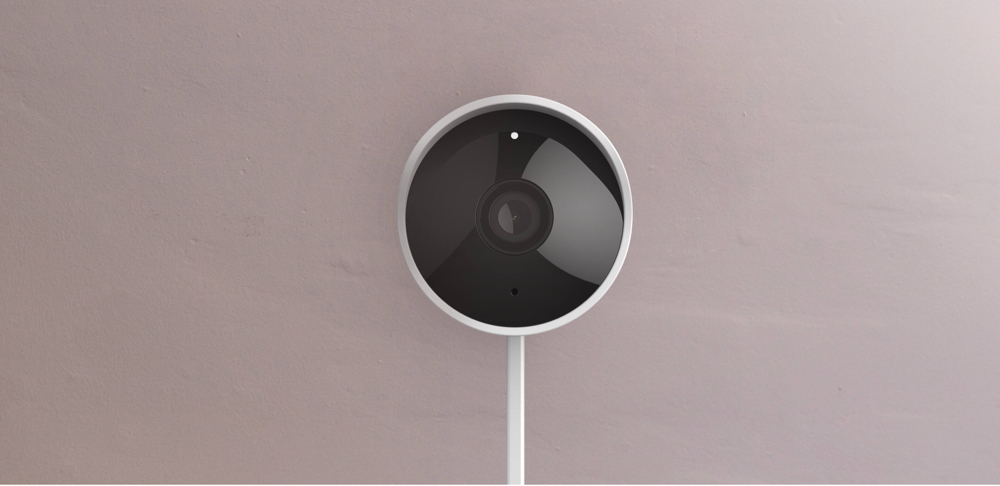 With a simple design, easy installation and use, YI Outdoor Edition 1080p Outdoor Surveillance IP Camera would be a better option for household monitoring needs. Absolutely protect the house and family members from hidden dangers outside.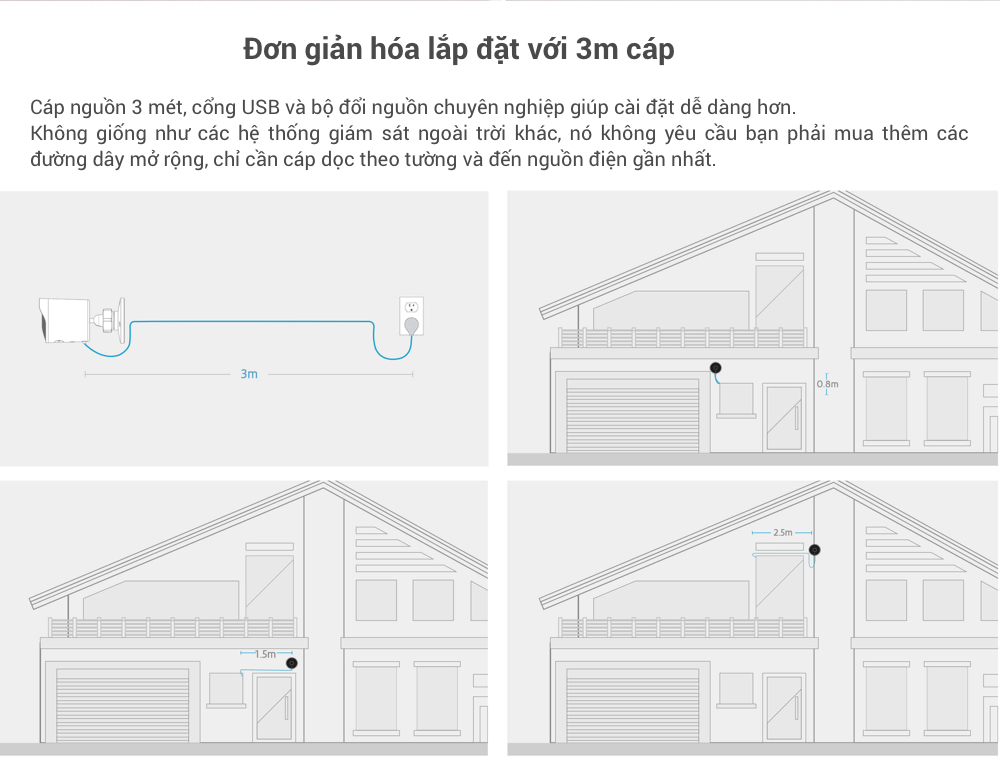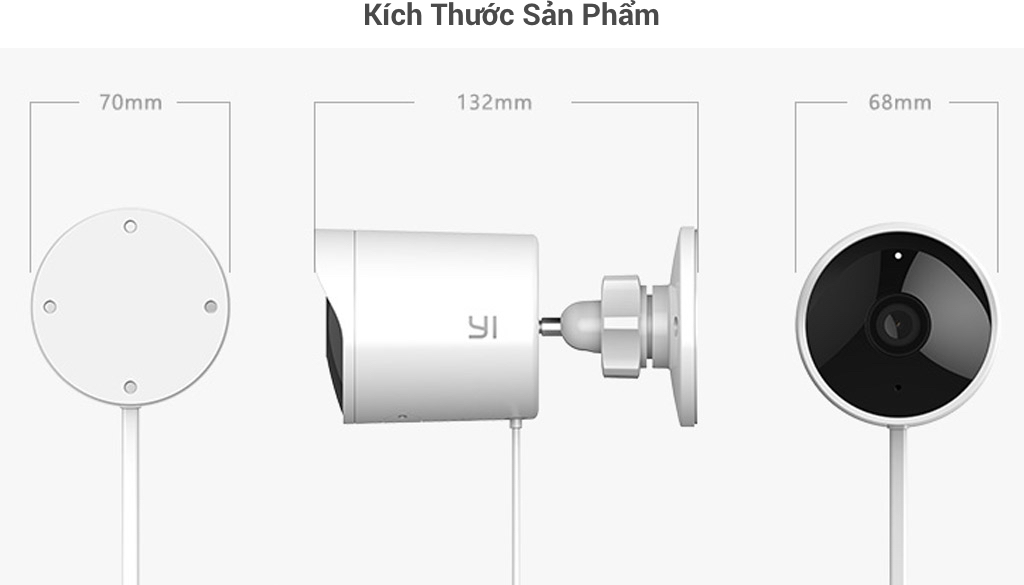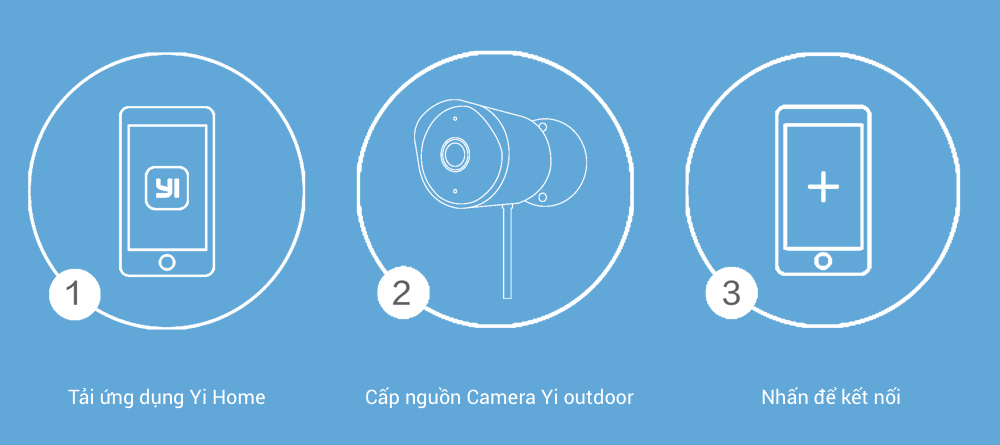 In addition to the above mentioned YI Outdoor Edition 1080p Outdoor Surveillance Camera (International Version), if you have needs for other devices such as Smart door lock or Smart locks you can contact Mihub for more specific advice.
And then you can easily product reviews A more intuitive way, is easy to choose which products are suitable for your family, for your needs. Contact Mihub Vietnam through Hotline (+84) 974023623 or Fanpage Mihub.